Bazi analysis & Bazi reading 101: What is Bazi 八字?
Bazi, also known as Four Pillars of Destiny, is a key building block of Imperial Feng Shui. It is a well-developed set of metaphysics principles based on the observation of planetary stars, the duality of yin and yang and the Five Elements (Metal, Water, Wood, Fire, and Earth) to develop an understanding of both your conscious and sub-conscious self, develop winning strategies to growth-hack your career, side-step unnecessary setbacks and create a life of abundance.

An individual's Bazi chart is plotted based on one's year, month, date, and time of birth, adjusted for real solar time based on the city of birth. The reading & analysis of your Bazi chart enables an Imperial Feng Shui master to understand the elemental deficiencies in your chart and identify your lifetime Bazi favourable elements. To identify your lifetime Bazi favourable elements, an Imperial Feng Shui master would apply the following techniques
Strengths and weakness of your Bazi Daymaster – (扶印)
Temperature and humidity level of your Bazi chart – (调候)
Identify the area of sickness (if any) – (病药)
Identify the bridging element (if needed) – (通关)
By balancing our five elements and Yin and Yang with Imperial Feng Shui, one can encounter more opportunities, benefactors, and breakthroughs in both personal and professional endeavours.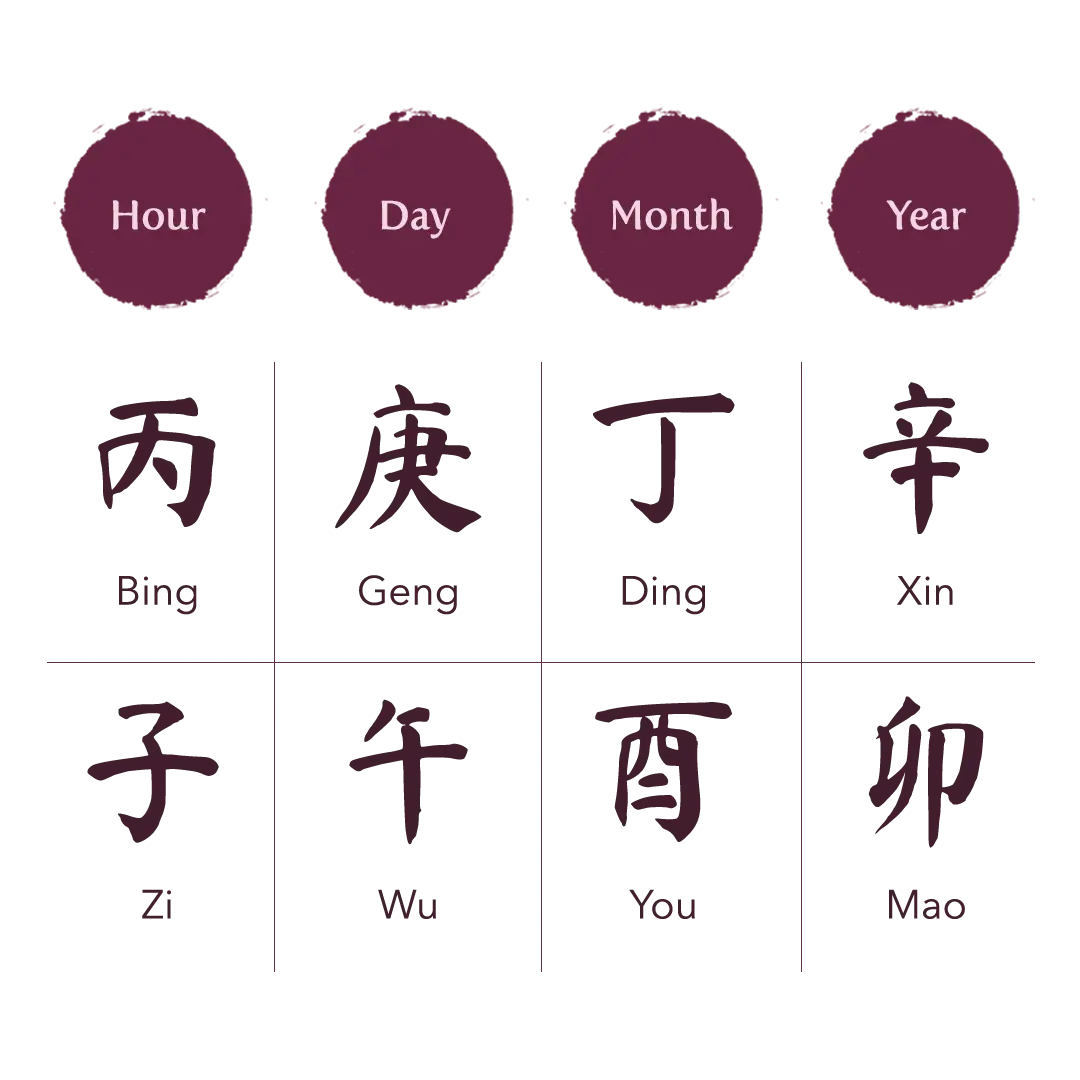 What to expect during your Bazi analysis & consultation at Imperial Harvest
The comprehensive Bazi consultation in Singapore conducted by Master David Goh sets the foundation for a rewarding lifetime relationship with Imperial Harvest. As Singapore's leading authority in Imperial Feng Shui, Master David Goh will analyse your personal Bazi chart and provide you with valuable insights such as your:
Lifetime Bazi favourable elements
Lifetime auspicious colours
Strengths and weaknesses
Opportunities and threats
Luck trends
After understanding your specific needs, goals and aspirations, Master David Goh will prescribe the most suitable Imperial Harvest treasures. Following this, Master David Goh will perform the Imperial Feng Shui blessing based on your Bazi chart.
Book A Bazi Consultation