Imperial Harvest Stories - Candy
Candy is an award winning micropreneur in the beauty industry who leads a team of more than 100 people. However, her success story does not come without obstacles and challenges.
For years, Classical Feng Shui masters told her she did not have what it takes to be a successful business owner. It didn't help that she had no prior experience running a business or a background in sales and marketing.
Unwilling to take no for an answer, Candy decided to consult Master David in 2016.
"Master David is different. He is down to earth and very humble for someone who has achieved a high level of success. He treats every client with sincerity and always puts his client's interests first. " – Candy
After understanding her goals and analysing her Bazi chart, Master David prescribed her with the Fine Yellow Jadeite Midas Touch to empower her to achieve a state of consistent good luck and to support her in her business growth. Candy has been wearing her first Imperial Harvest treasure at every sales meeting since.
Soon after wearing the Fine Yellow Jadeite Midas Touch, Candy witnessed a major improvement in her personal sales – meeting many benefactors along the way and gained powerful networks and connections in her business.
" I began selling out almost 90% of my inventory and started topping the company sales chart every month. Soon after, I even started leading a team of more than 100 people." – Candy
In Jan 2018, Candy decided to acquire her second Imperial Harvest Treasure – the Exquisite Jadeite Ring to prosper her sales, leadership and benefactor luck even further. Within the same year, she also began distributing a slimming product which was completely new in the market.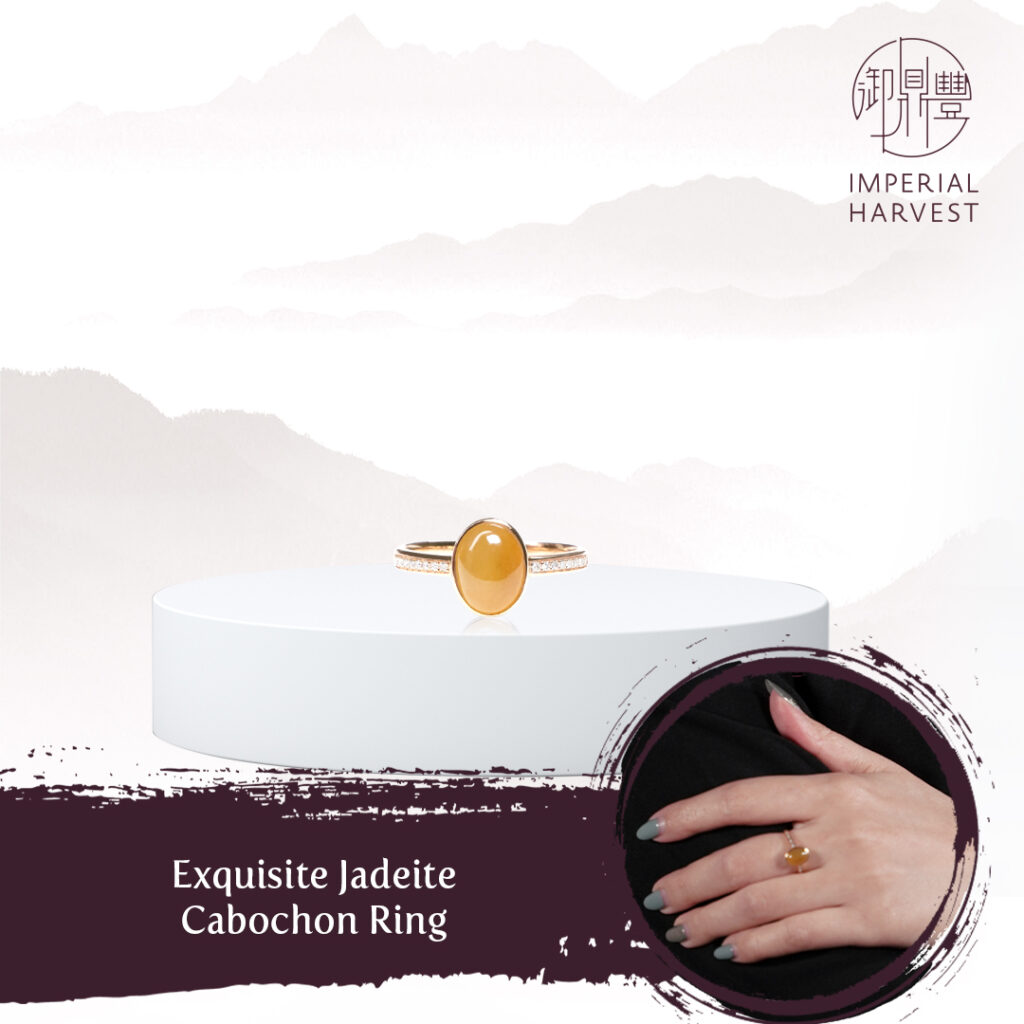 Honest in her own words, she was worried about her sales performance but she was determined to make a breakthrough. Just three months later, something incredible happened.
Her sales grew 10 times. It didn't take her long to achieve the target of 2000 boxes a month and eventually scaling it to 10,000 boxes. Her achievement was recognised on the company level and she was awarded the top 30 distributors out of the thousands in Singapore.
In 2019, Candy received the top leader award and continued to see consistent breakthroughs in her sales.
Despite the COVID-19 pandemic, her sales continued to grow rapidly. This year, with the advice of Master David, Candy decided to take a leap of faith to start her own beauty and cosmetic brand.
Her family and friends are very proud of her achievements. Over the years, she has shared  her success story to many friends and they too have benefitted from Master David's advice and their Imperial Harvest treasures.
" I am grateful for Master David's guidance and advice over the years. I look forward to a lifetime journey of growth and success with Master David. " – Candy
---
Your expert consultants are on hand to help you find the perfect Imperial Harvest treasure, book a complimentary consultation or contact us at +65 91221826. 
Book A Bazi Consultation
We are located at
For prospective clients:
Imperial Harvest
402 Orchard Road
Delfi Orchard #02-07/08
Singapore 238876
For existing clients:
Imperial Harvest Prestige
402 Orchard Road
Delfi Orchard #03-24/25
Singapore 238876