Imperial Harvest Stories - Kah Yung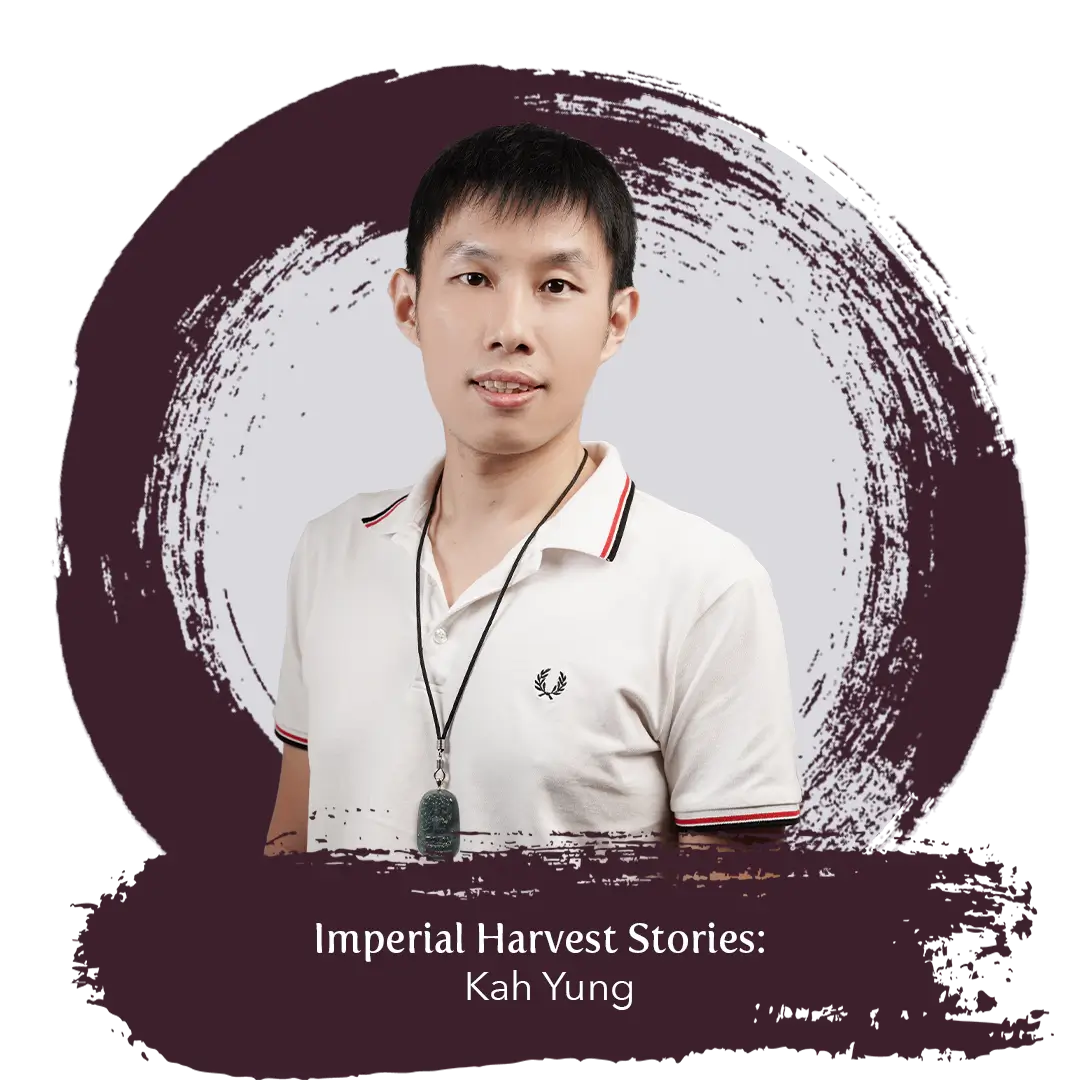 Kah Yung is an assistant engineer at a government agency in Singapore.
Prior to consulting Imperial Harvest, Kah Yung was working at his current agency as a contractual staff. While a performance appraisal leading to a possible permanent offer was coming in June 2021, Kah Yung was uncertain about whether he could secure the role.
After witnessing his friend's sales breakthroughs with Imperial Harvest, Kah Yung decided to take a leap of faith and control his own destiny in January 2021.
At Imperial Harvest, he consulted Erika Liu, our Senior Gallery Manager.
"After understanding my situation, Erika proceeded to analyse my Bazi chart and we had a very detailed consultation. Through this, I gained a lot of valuable insights on how I can achieve the career breakthrough I wanted with the help of Imperial Harvest Treasures."
Upon learning about Kah Yung's goals and ambitions, Erika prescribed him with his first Imperial Harvest Treasure, the Fine Jadeite Akasagarbha Bodhisattva.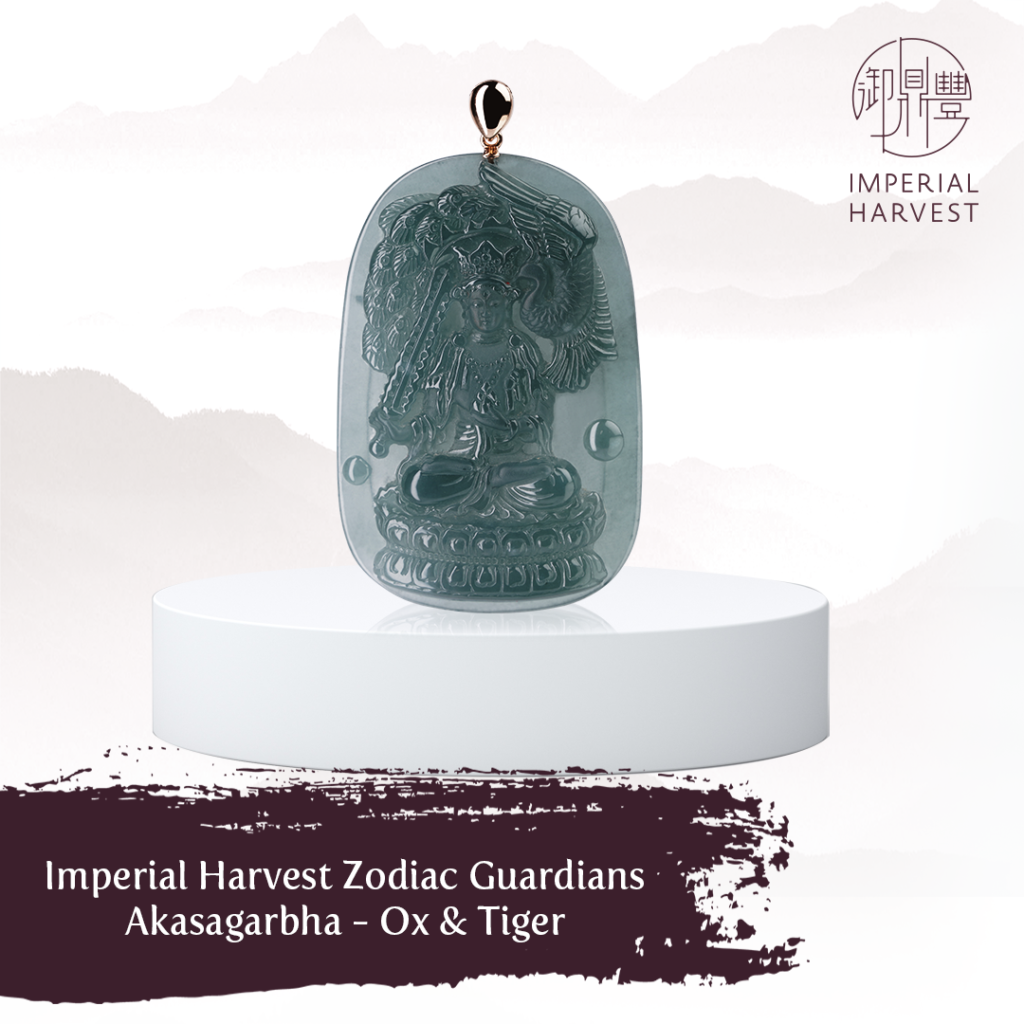 The Fine Jadeite Akasagarbha Bodhisattva is suitable for people born in the year of the Ox and Tiger. It has 4 powerful weapons of prosperity to equip its blessed owner with auspicious luck and abundance. It also empowers them with the ability to supercharge their income potential.
Less than a month after wearing his Imperial Harvest Treasure, Kah Yung witnessed a series of positive changes in his career and wealth luck.
In February, he got offered a permanent position with his agency, much earlier than the anticipated date in June.
Much to his great surprise and delight, Kah Yung was also rewarded for his outstanding work performance with a service award.
With boosted windfall luck, Kah Yung also struck 4D multiple times. Before consulting Imperial Harvest, he had never had such an experience.
Heartened by the results he has been achieving, Kah Yung is looking forward to acquiring an Imperial Harvest Treasure to expand his wealth capacity and increase his earning potential.
Hoping for success in her soon-to-be launched e-Commerce business, Kah Yung's wife is also looking to acquire an Imperial Harvest Treasure. By meeting more benefactors, achieving higher sales and experiencing smoother transactions, her business can be kickstarted smoothly.
"The skilled consultants are able to recommend what you need to improve your luck and wealth. With the help of my Imperial Harvest Treasure, I have been able to achieve my goals. I'm now prospering greatly." – Kah Yung
---
Your expert consultants are on hand to help you find the perfect Imperial Harvest treasure, book a complimentary consultation or contact us at +65 91221826. 
Book A Bazi Consultation
We are located at
For prospective clients:
Imperial Harvest
402 Orchard Road
Delfi Orchard #02-07/08
Singapore 238876
For existing clients:
Imperial Harvest Prestige
402 Orchard Road
Delfi Orchard #03-24/25
Singapore 238876