"山管人丁,水管财" — a widely-cited principle of Imperial Feng Shui that translates to "mountains govern benefactors, while water governs wealth". This verse emphasises the importance of activating the water star in one's home, office or retail space, reiterating that the water star plays a pivotal role in garnering wealth, attracting strategic opportunities and strengthening intuition.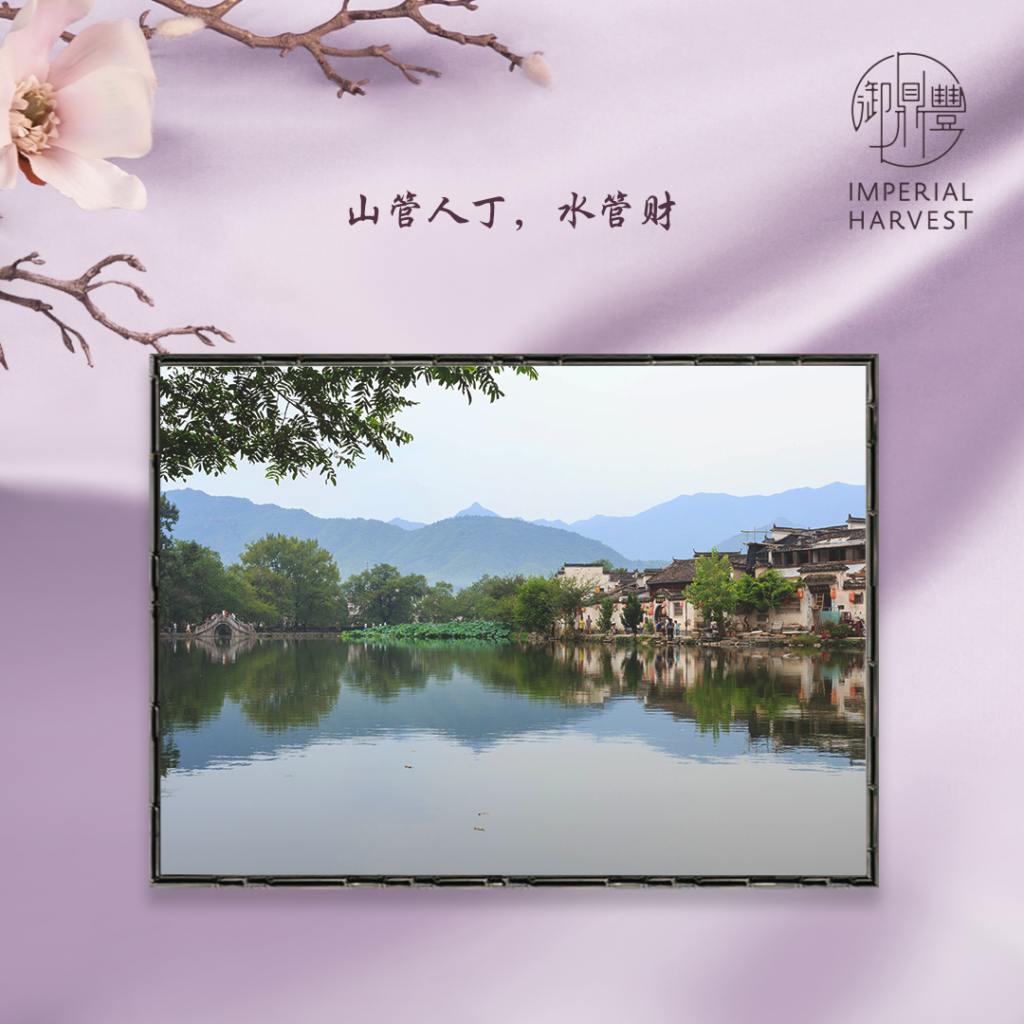 As the "first" season of the year, spring marks the time when fresh seeds are sown in gearing up for another year of abundance. Taking advantage of the season to activate the water star allows an individual to reap the benefits of their work, gaining powerful benefactors and maximising their wealth to continue to thrive in 2022 – a year of spectacular growth and recovery as the world leaders relaxed COVID-19 restrictions and embarked on the reopening of their country's borders.
Thriving in 2022
Crystals have long since been employed in the activation of the auspicious water star, a quality strongly exemplified by Emperor Qian Long's advocacy for such use during the Qing dynasty. The installation of Imperial Harvest-grade crystals within the Qing imperial court catalysed the prosperous growth of the Qing empire, ushering in an age of unparalleled growth, wealth, social stability and cohesion. This makes the Imperial Harvest crystal collection an essential home collection to help our blessed clients seize the golden opportunity of growth and prosperity.
Understanding Feng Shui Fundamentals 
For clients who have not done their Imperial Home Feng Shui with Imperial Harvest, there are three important auspicious stars in San Yuan Xuan Kong Flying Stars Feng Shui which thrive regardless of the period (i.e. any time from Period 1 to Period 9). These are the Greedy Wolf (贪狼), Martial Arts (武曲) and Left Assistance (左辅) stars.
Star #1, or the Greedy Wolf (贪狼) star, is a water elemental star symbolising the start of new beginnings. Bringing opportunities and successes, it is especially suited for those seeking breakthroughs. Activating the water star #1 with Imperial Harvest-grade crystals catalyses investment opportunities, improving cash flow and bolstering rapid wealth accumulation — highly recommended for the start-up founders or established entrepreneurs looking for new revenue streams, budding professionals or those looking to make a mid-career switch to embark on a new path.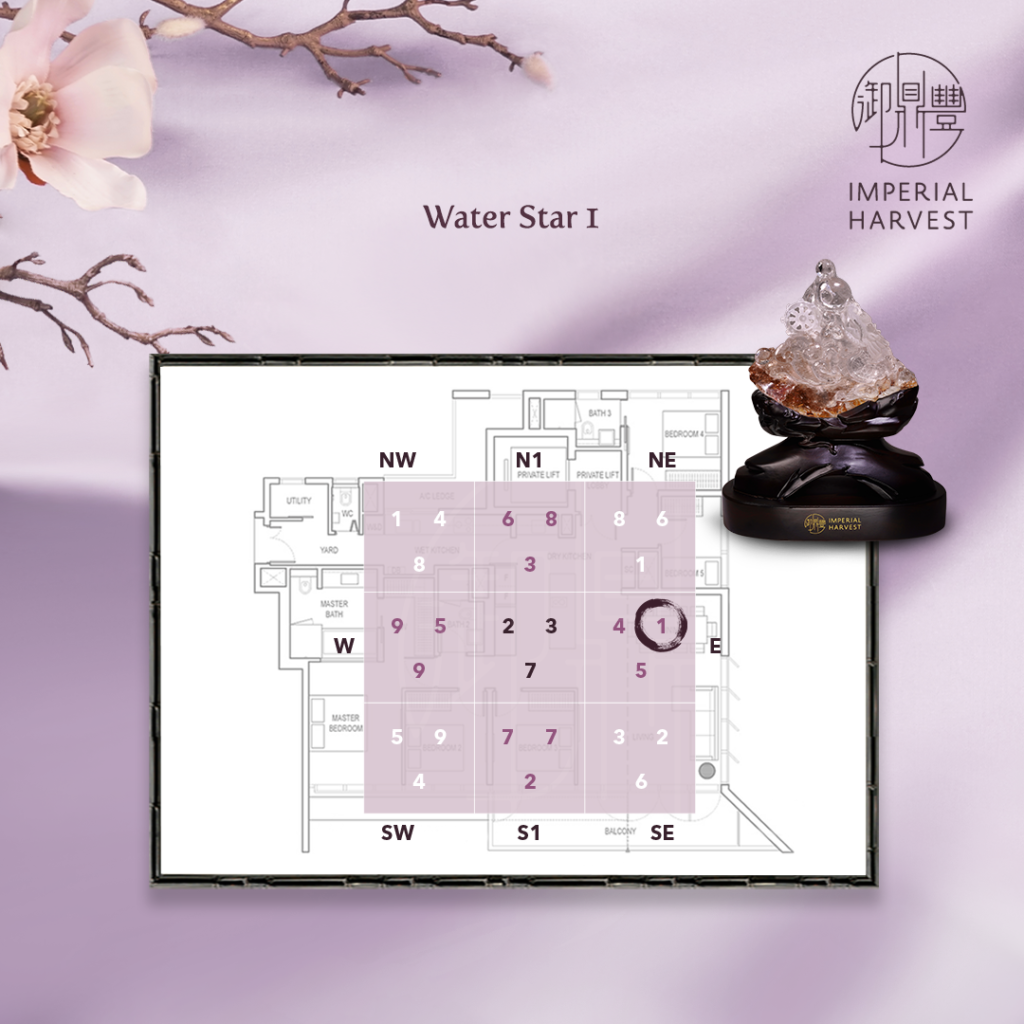 Star #6, or the Martial Arts (武曲) star, symbolises career progressions, promotions and breakthroughs — especially important for established career professionals competing for coveted positions within their industry. Those experiencing career stagnation or considering a career switch should look to activating this star, as it helps one gain company-wide recognition, accelerated career progression. Upon activation with Imperial Harvest-grade crystals, it catalyses career opportunities with bright prospects, improves wealth retention and rapid salary increments.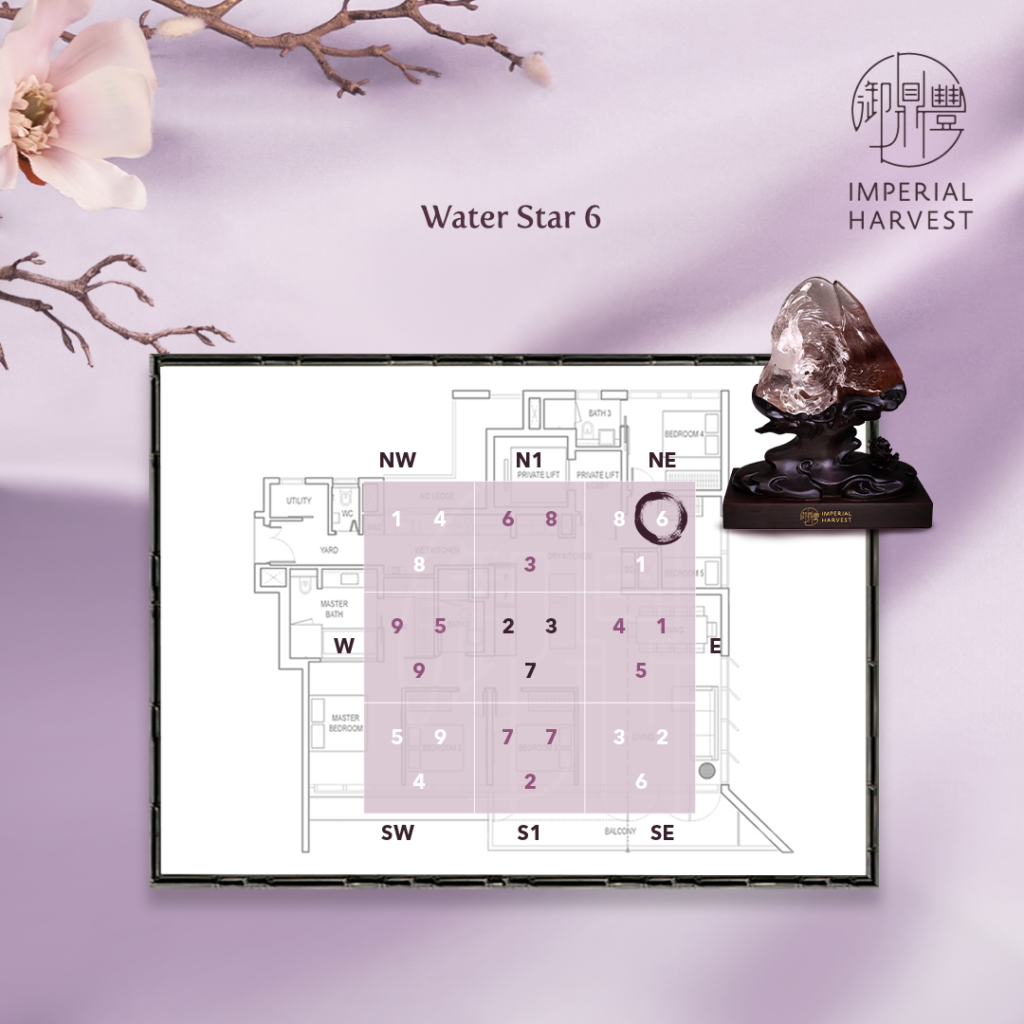 An earth elemental star, Star #8 or the Left Assistance (左辅) star, governs the wealth derived from careers and business. The most powerful wealth star among the three auspicious stars, it is often activated by career professionals looking to achieve massive growth and lasting consistency in their income and profits. Activating Star #8 with Imperial Harvest-grade crystals catalyses career and business opportunities, fosters rapid and massive wealth accumulation, incremental cash flow and strong asset growth.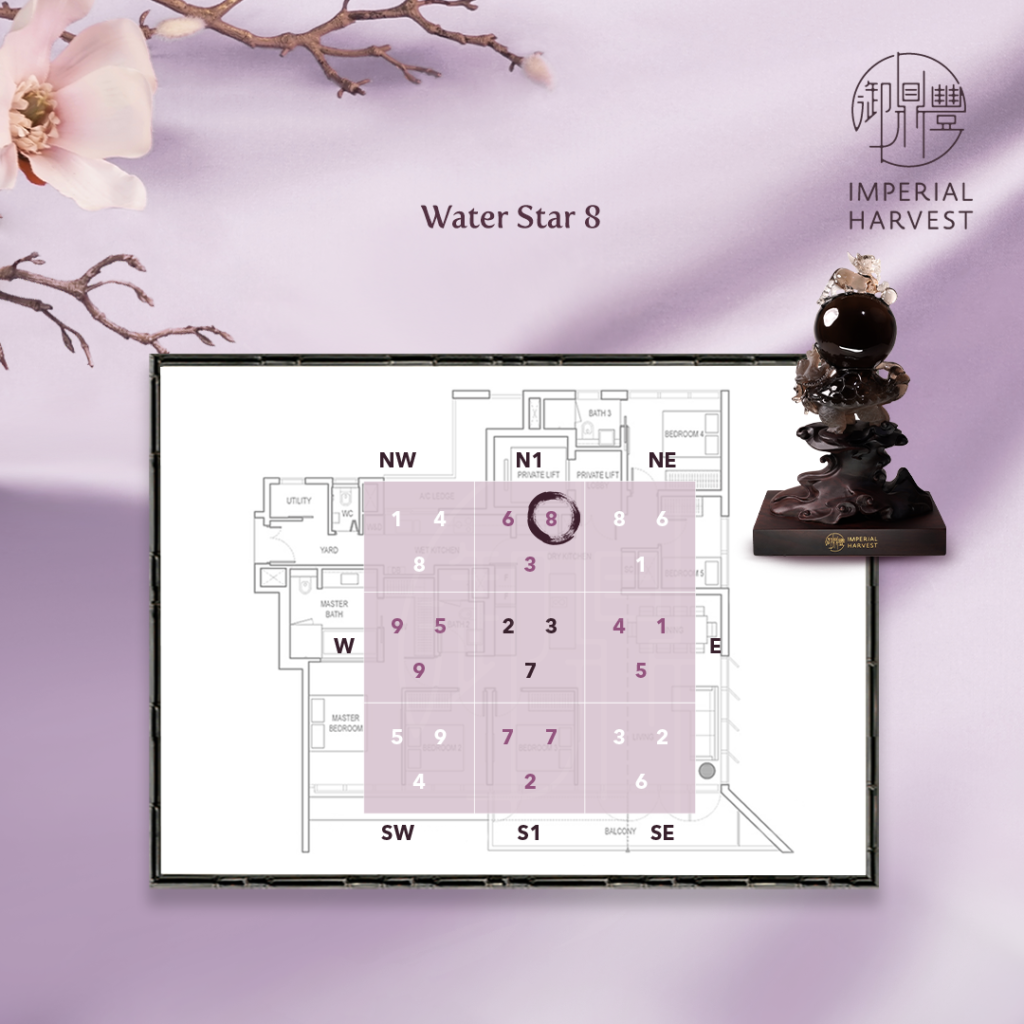 For clients who have completed the basic foundation of their home Feng Shui with the Imperial Harvest Qian Long Jadeite Mountain, Imperial Harvest Crystals, Imperial White Inkstone and Imperial Harvest Jadeite Painting, the next progressive step to take would be setting the Feng Shui foundation for Period 9.
Learn more about Period 9 Feng Shui 
In 2022, activating the Period 9 wealth star #9 is of paramount importance as the annual flying stars have returned to natal positions. In Period 9, the two most prosperous sectors are the South and North. This is because the South sector is the Direct Spirit or Mountain Star (正神位), while the North sector holds the Indirect Spirit or Water Star (零神位) — the two most important sectors to take care of during Period 9.
Activating the wealth star for Period 9 with Imperial Harvest Crystals will help you to attract golden opportunities and powerful benefactors to create wealth and success in Period 9.
Imperial Harvest Crystal Collection: Mythical Creatures
Chinese mythology holds strong associations with Chinese history, encompassing the myths and legends from different regional and cultural traditions. Highly favoured by Chinese emperors for their Feng Shui prowess, the collection draws inspiration from cultural tales of the Dragon, Phoenix, Pixiu and Dragon Turtle — auspicious and iconic emblems associated with good fortune, prosperity and wealth.
Imperial Harvest's Mythical Creatures Crystal Collection was conceptualised and designed by Master David, drawing inspiration from the mythology of these legendary creatures in ancient China. Each crystal is intricately hand-carved by dedicated master artisans, and finished with a lustrous, jewel-like sheen.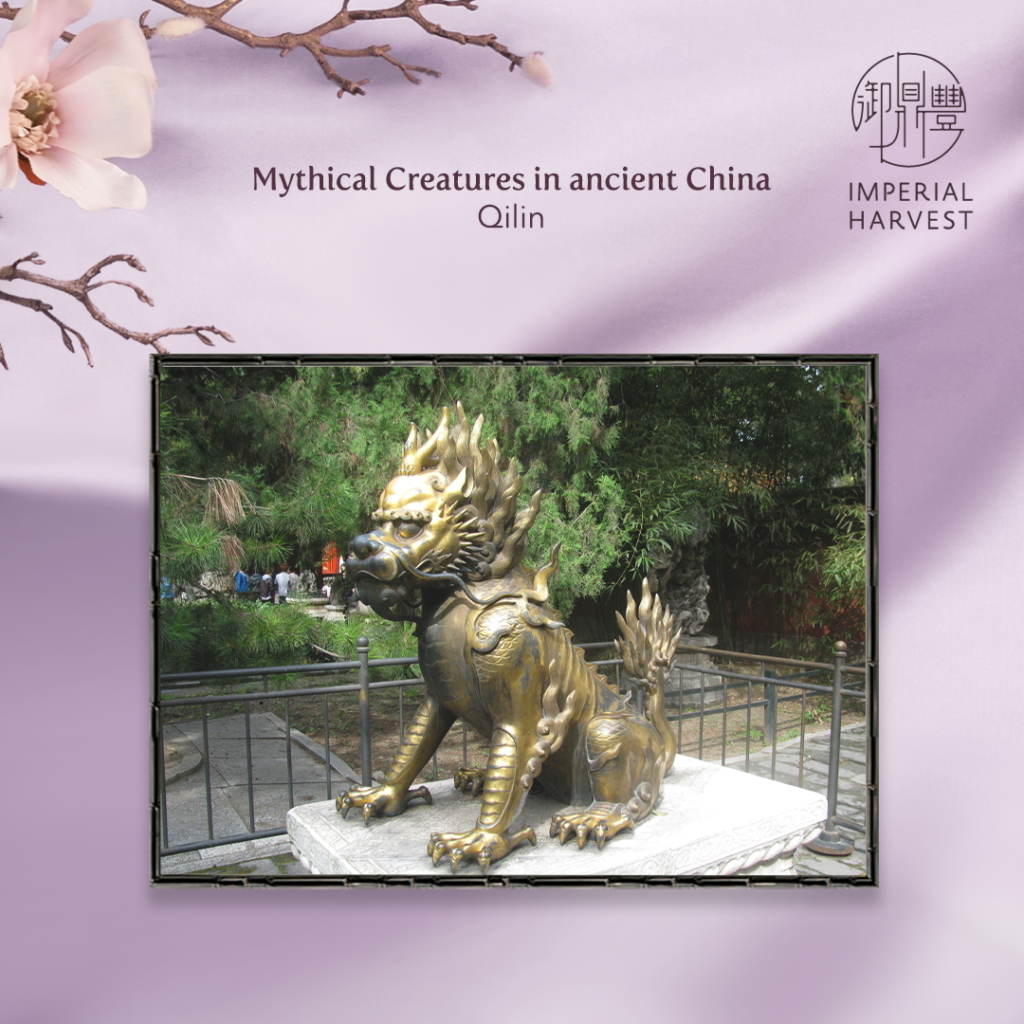 Steeped in immense cultural significance, the collection embodies the Imperial Feng Shui traditions endorsed by Emperor Qian Long, empowering its blessed owners with strategic opportunities and benefactor support. The collection fosters the intuitive sense of its destined owners, allowing them to achieve monumental breakthroughs in their careers, businesses and investment pursuits.
Dragon
One of the most important figures in Chinese mythology, the Dragon is considered to be one of the most powerful and divine creatures. Symbolic of great power, the Dragon has been highly revered as the most auspicious emblem of wealth and authority.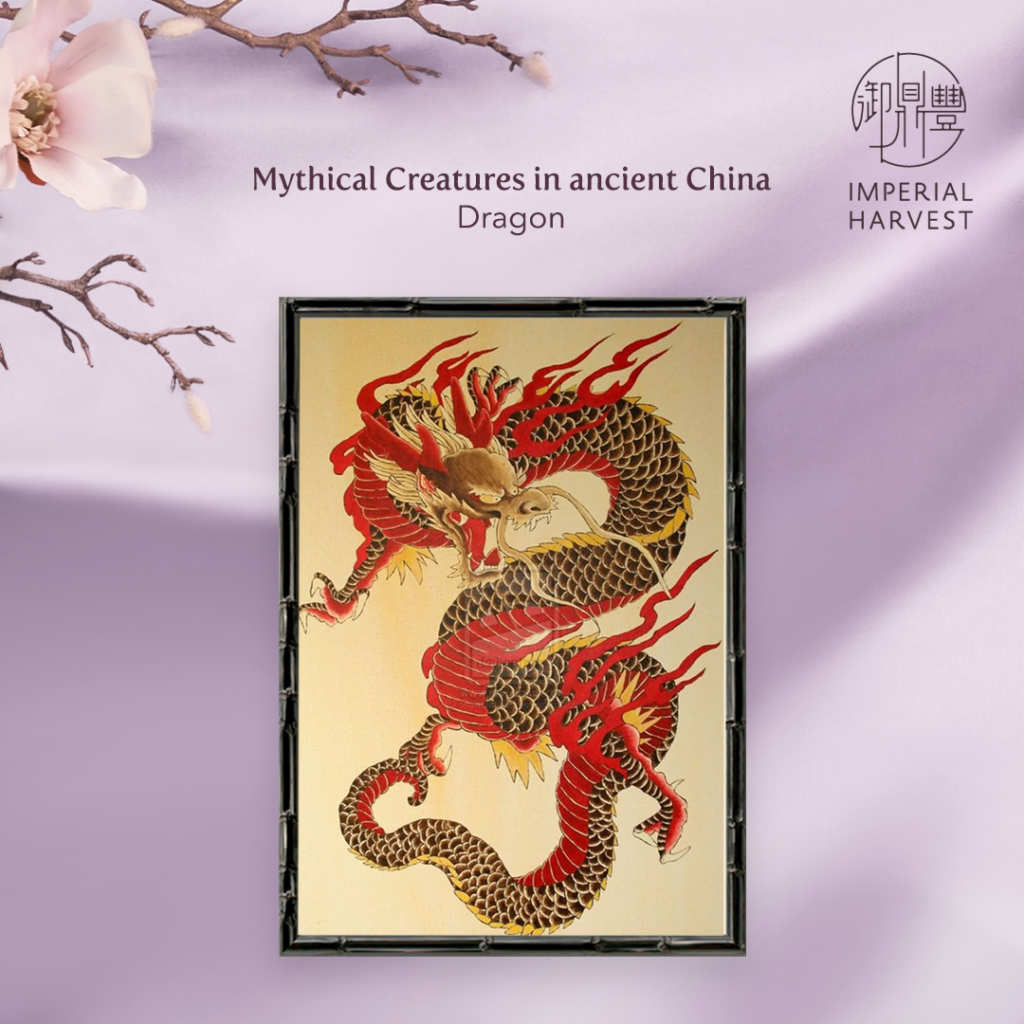 Historically, the Dragon was associated with the Emperor of China and was used as an imperial symbol of power. Motifs of the heavenly creature were common within the walls of the imperial palace, with images of the Dragon adorning its architecture.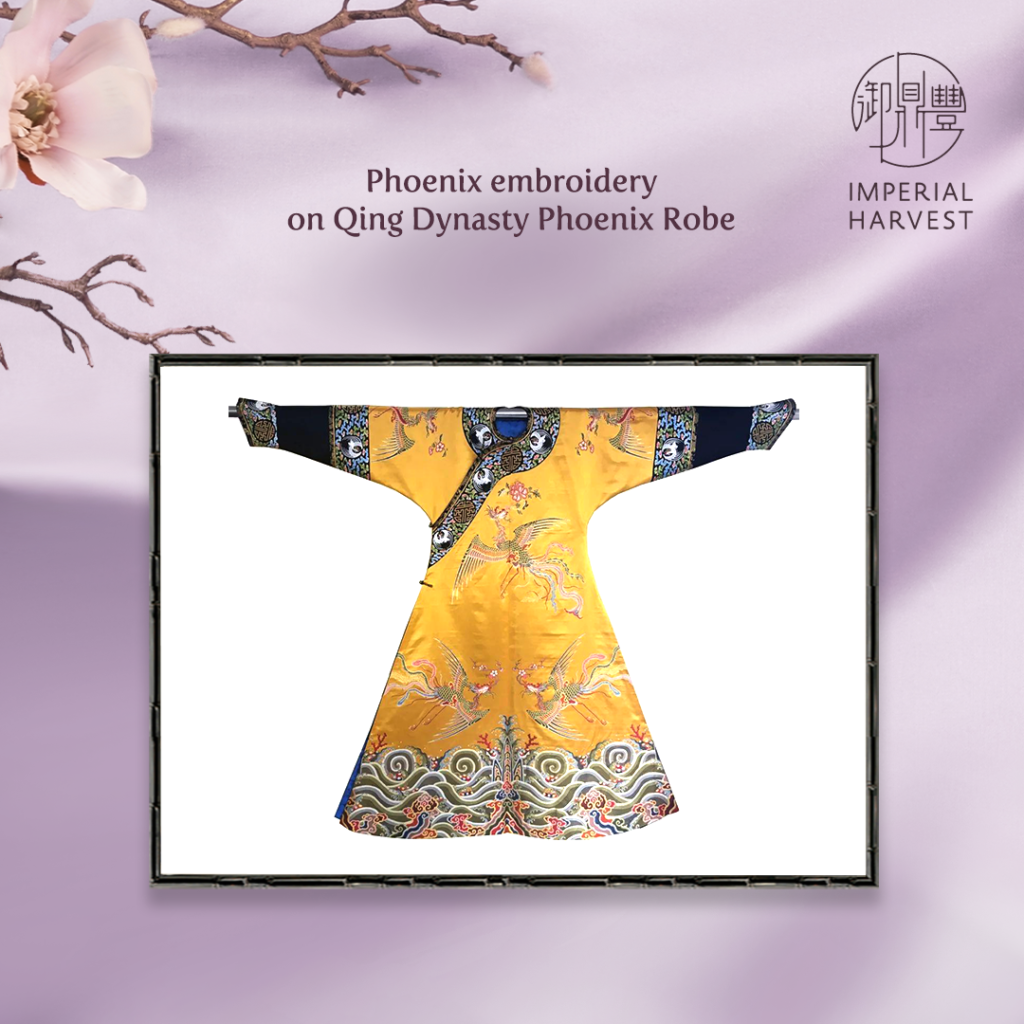 It was also prominently embroidered on the robes of the Chinese emperors, thereby emphasising their status as the Son of Heaven.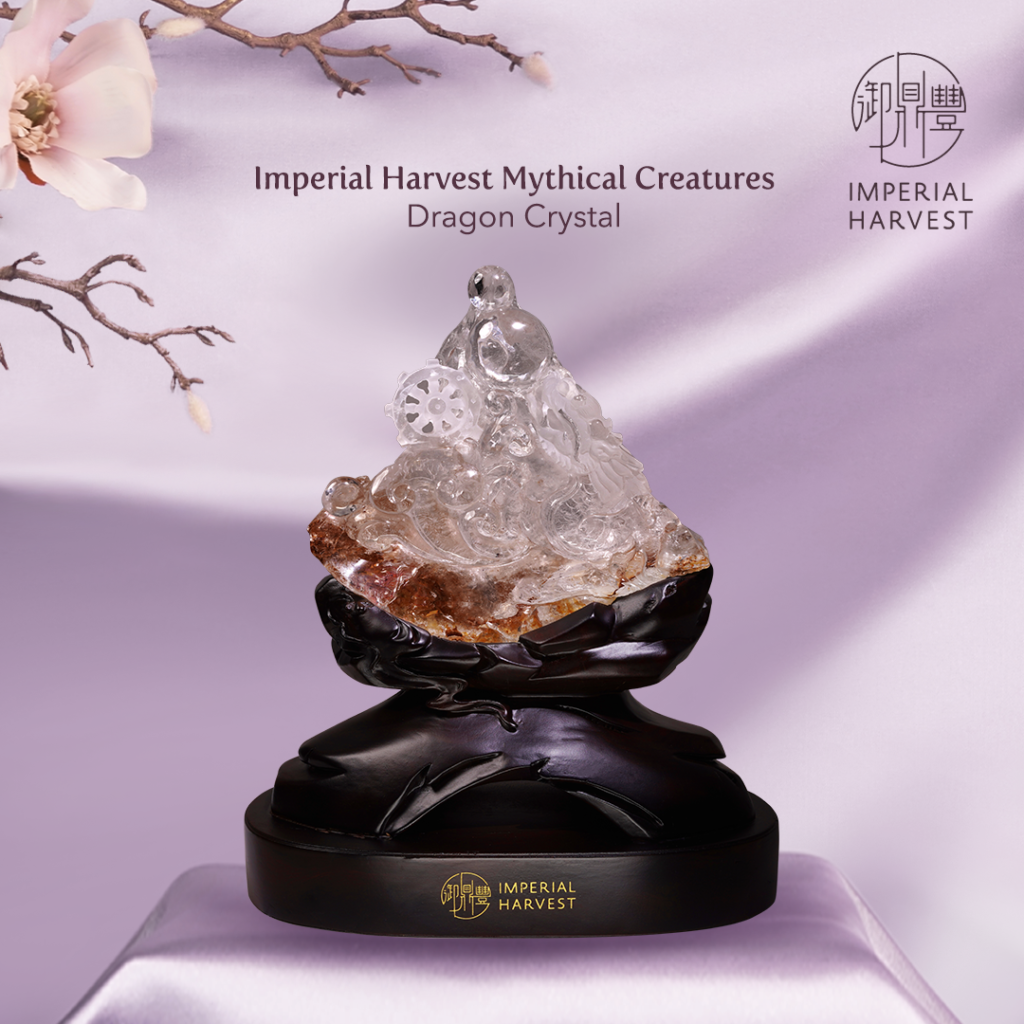 Dragon
Gem: Clear Quartz
Clarity: Internally Flawless
Price: SGD 39,800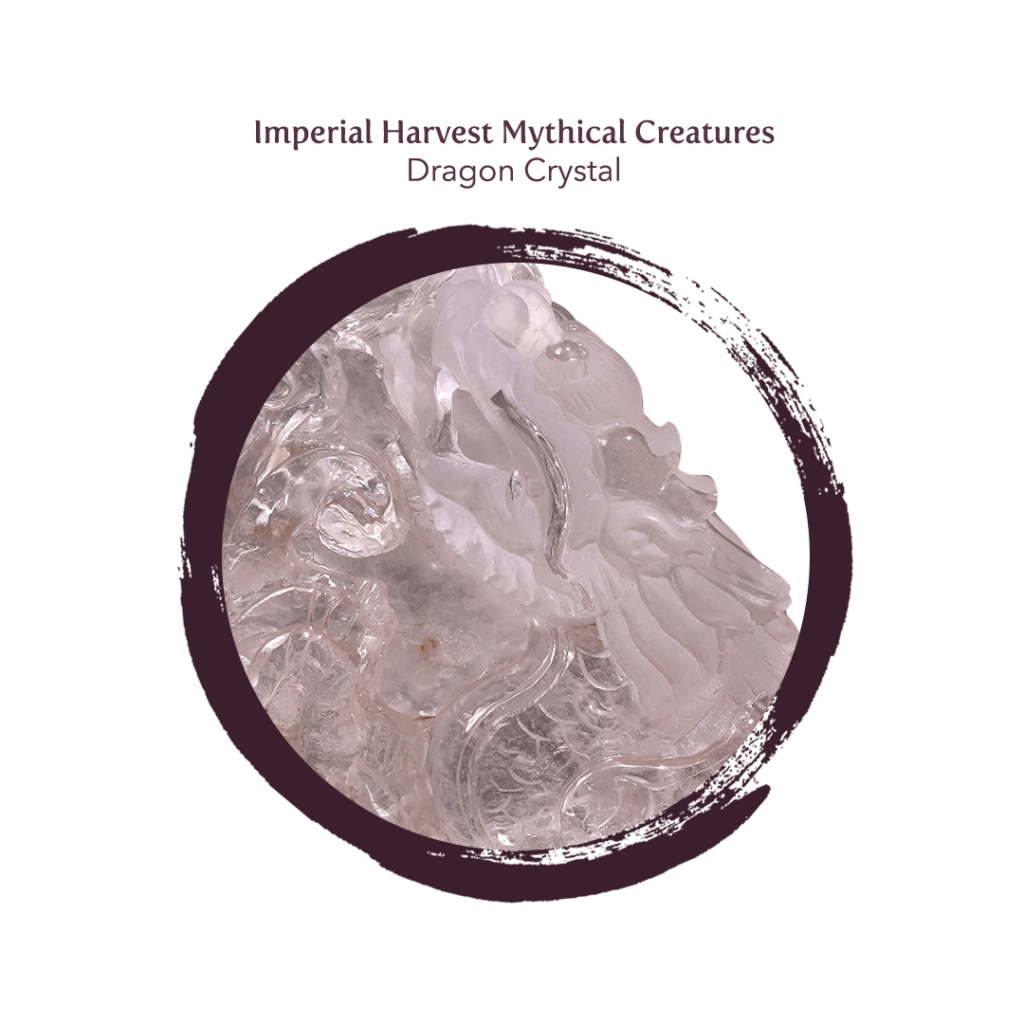 A spiritual and cultural symbol representative of power and authority, the Dragon is known to emit auspicious energies that bring prosperity and strategic opportunities to its destined owners.
Phoenix
According to Chinese folklore, the Phoenix is a symbol of good fortune, an abundance of opportunities and prosperity. Often described as a composite of many birds, it was believed that the Phoenix only appeared in places blessed with utmost peace and prosperity or happiness.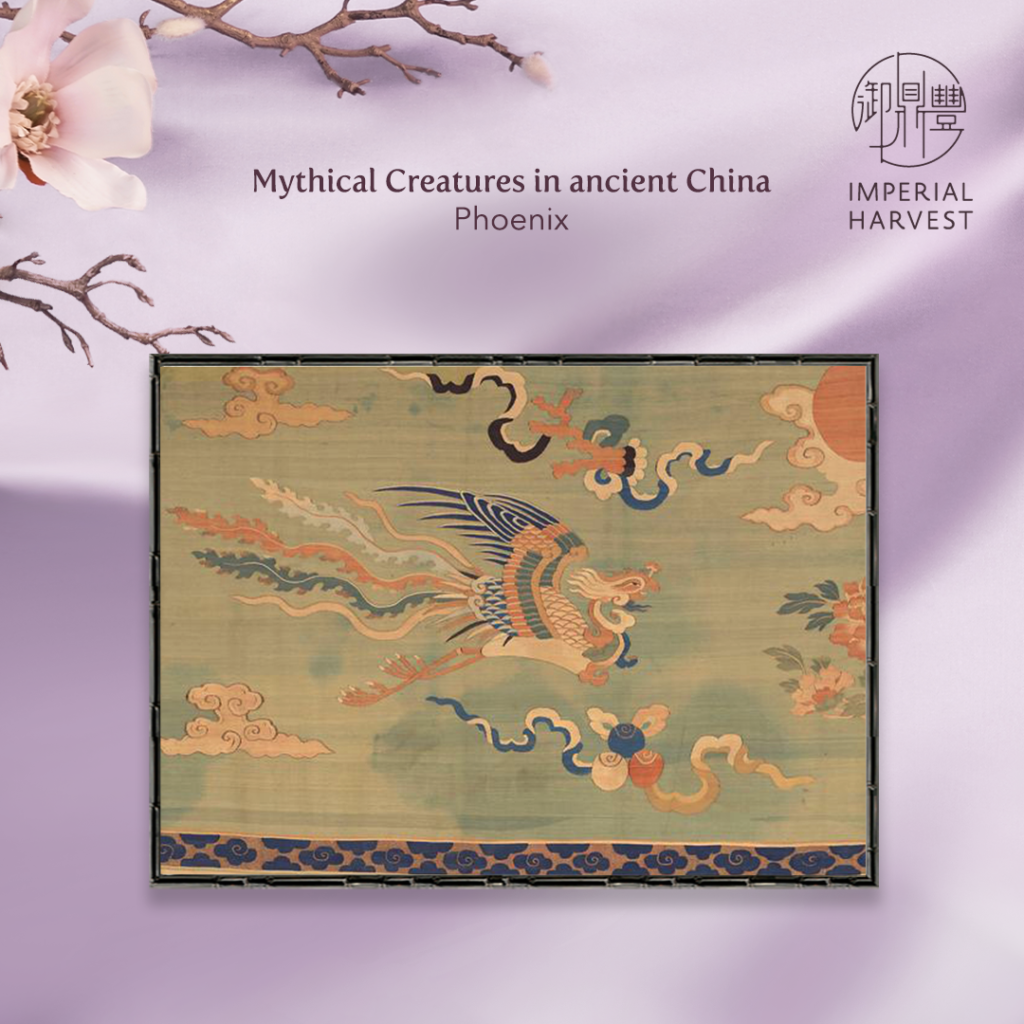 In ancient China, the Phoenix was a classic Imperial symbol of power and prosperity, often representing a power sent to the Empress from the heavens. Phoenixes embodied the Chinese Empresses, much like how dragons were representative of the Emperor.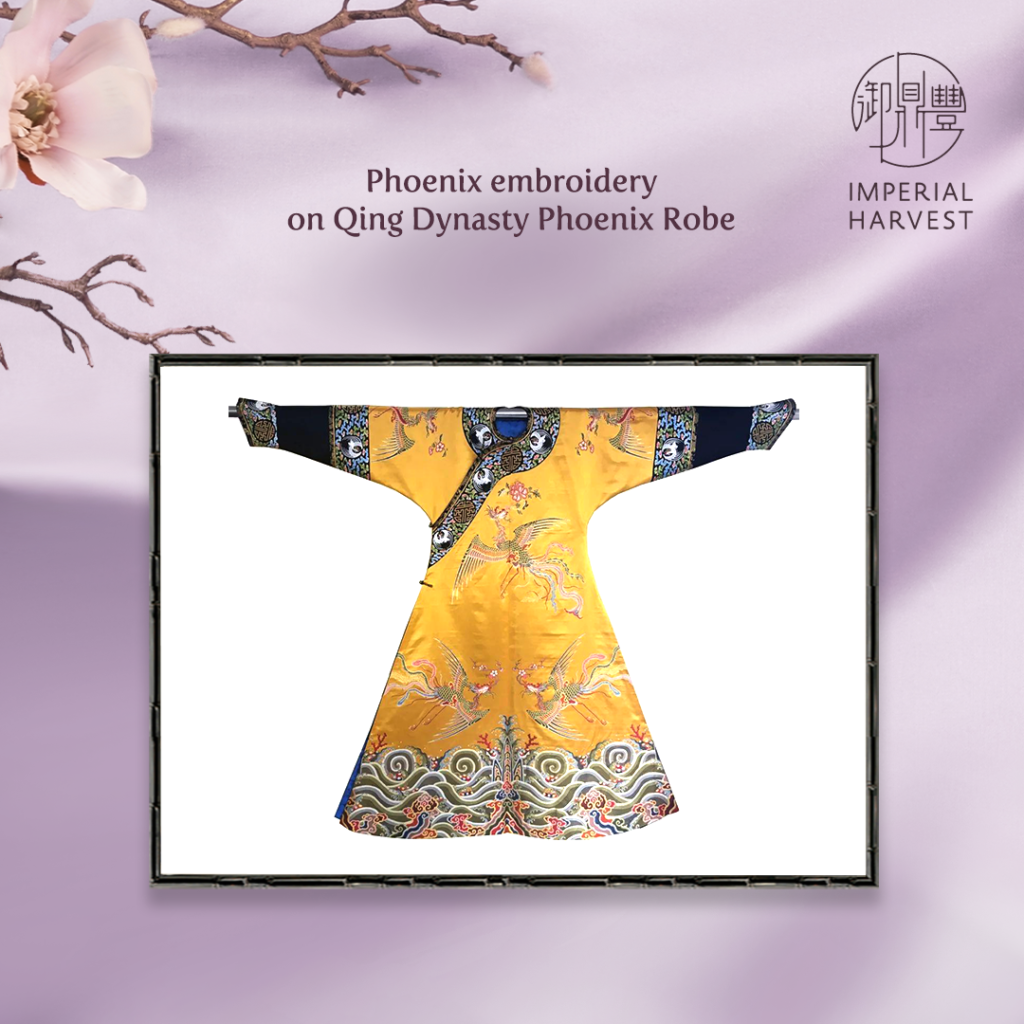 Naturally complementing its dragon counterpart, the formidable pair of mythical creatures conveyed a yin-yang representation of balance. As imperial symbols representing power and prosperity, they too were a common emblem in the landscape of ancient China.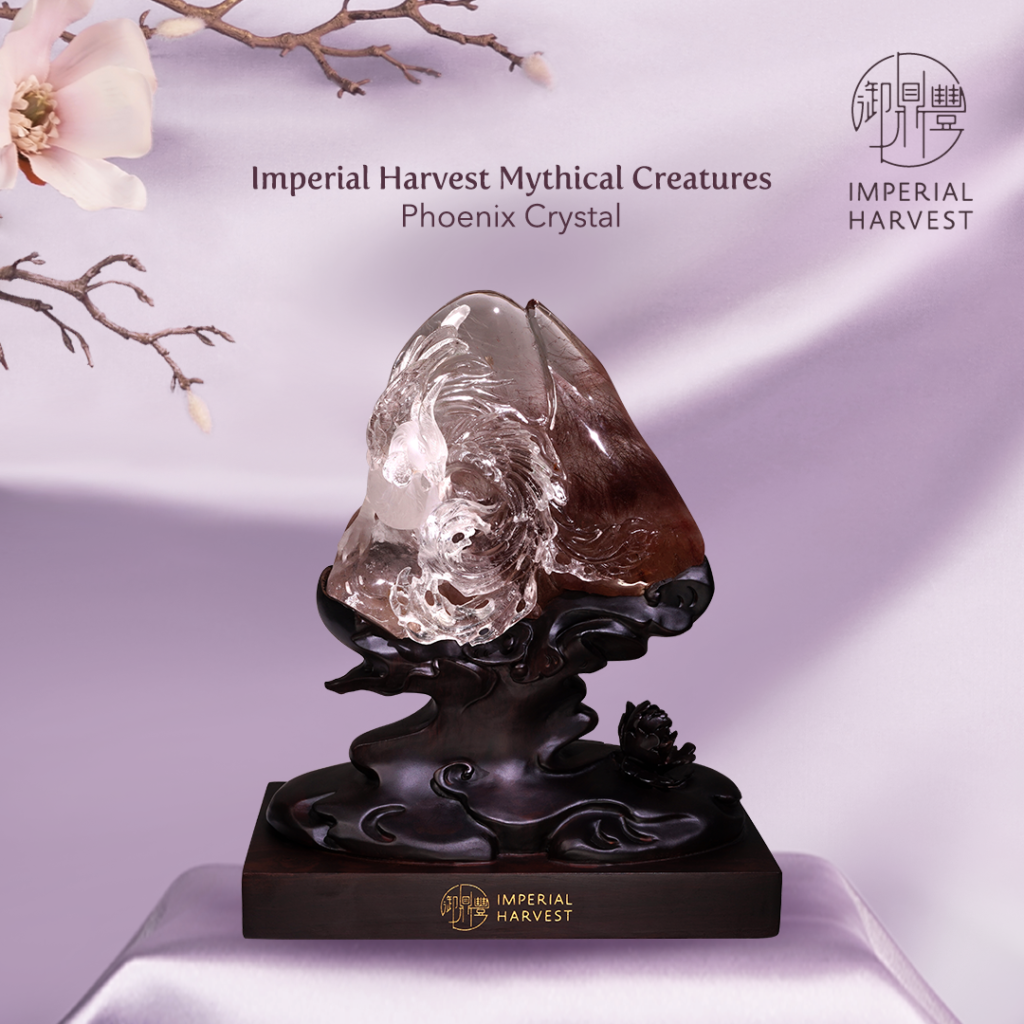 Phoenix
Gem: Smoky Quartz
Clarity: Internally Flawless
Price: SGD 39,800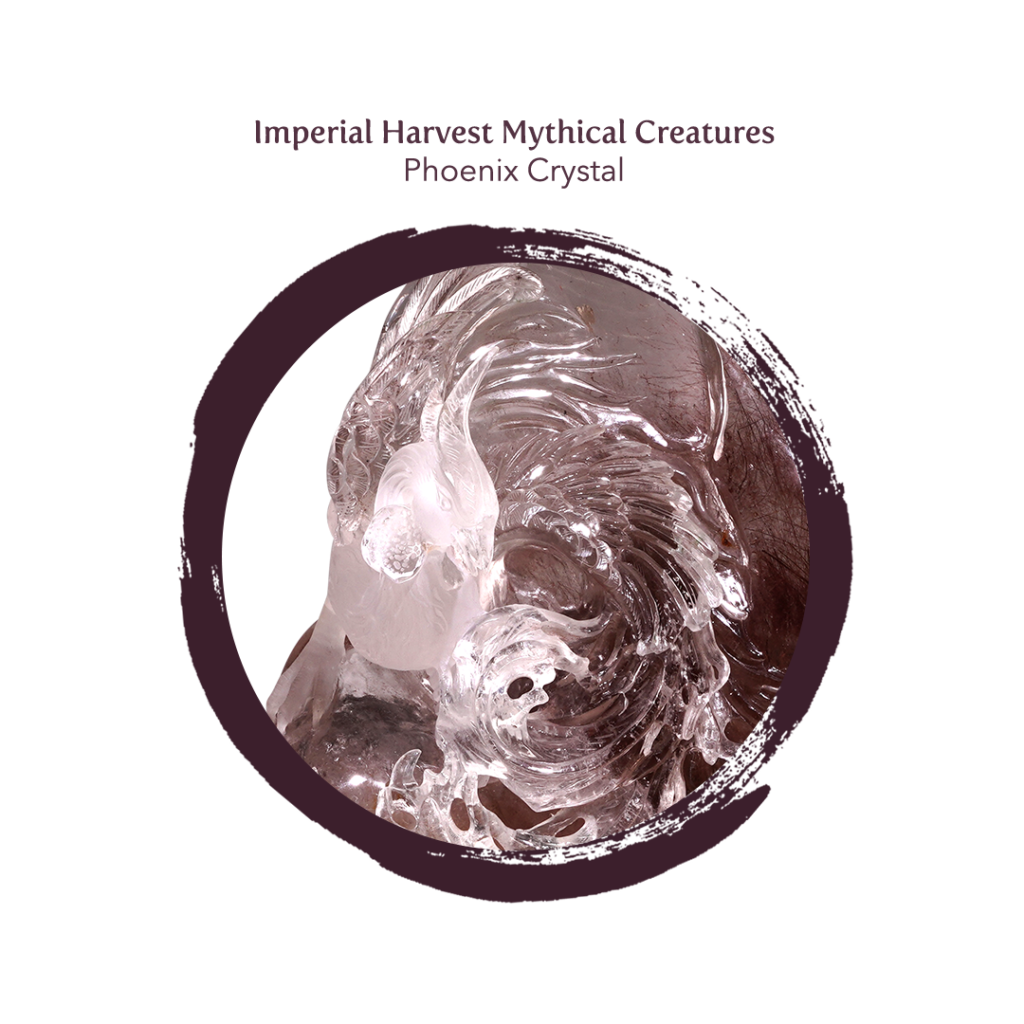 Imperial Harvest's Phoenix Crystal draws inspiration from its namesake, empowering its destined owner with strategic benefactor support, guiding them upwards towards success. It endows its blessed owner with influence and authority within their respective industries, garnering immense success and growth.
Dragon Turtle and Pixiu
Pixiu
The Pixiu is a mythical creature synonymous with wealth, prosperity and good fortune. With a hybrid appearance resembling a winged lion and a dragon, the Pixiu was known for its strong ability to draw wealth from all directions. It aids its destined owner in accumulating wealth and resources from both direct and indirect streams of income.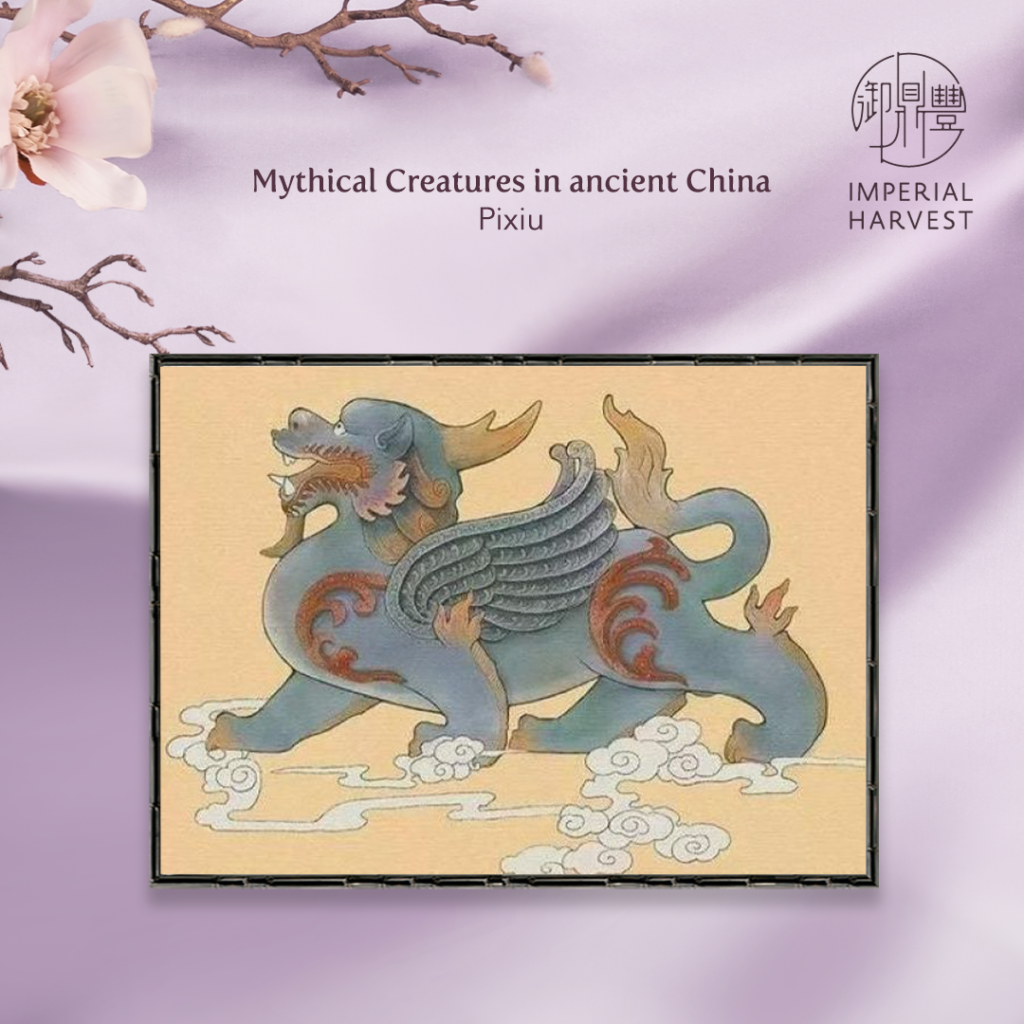 Widely regarded as a creature heralding prosperity, the legendary Pixiu was a creature that maintained a voracious appetite for gold and riches, maintaining its collection of limitless wealth within its body. As such, the Pixiu came to be known as a symbol of auspiciousness that attracted wealth and prevented the inauspicious outflow of it.
In ancient China, the Pixiu was a prominent architectural feature, harnessing its abilities to ward off inauspicious Qi (煞气) and to harness auspicious Qi. Statues of the Pixiu could be found adorning the palaces and halls of high-ranking figures, such as the Chinese emperor.
Dragon Turtle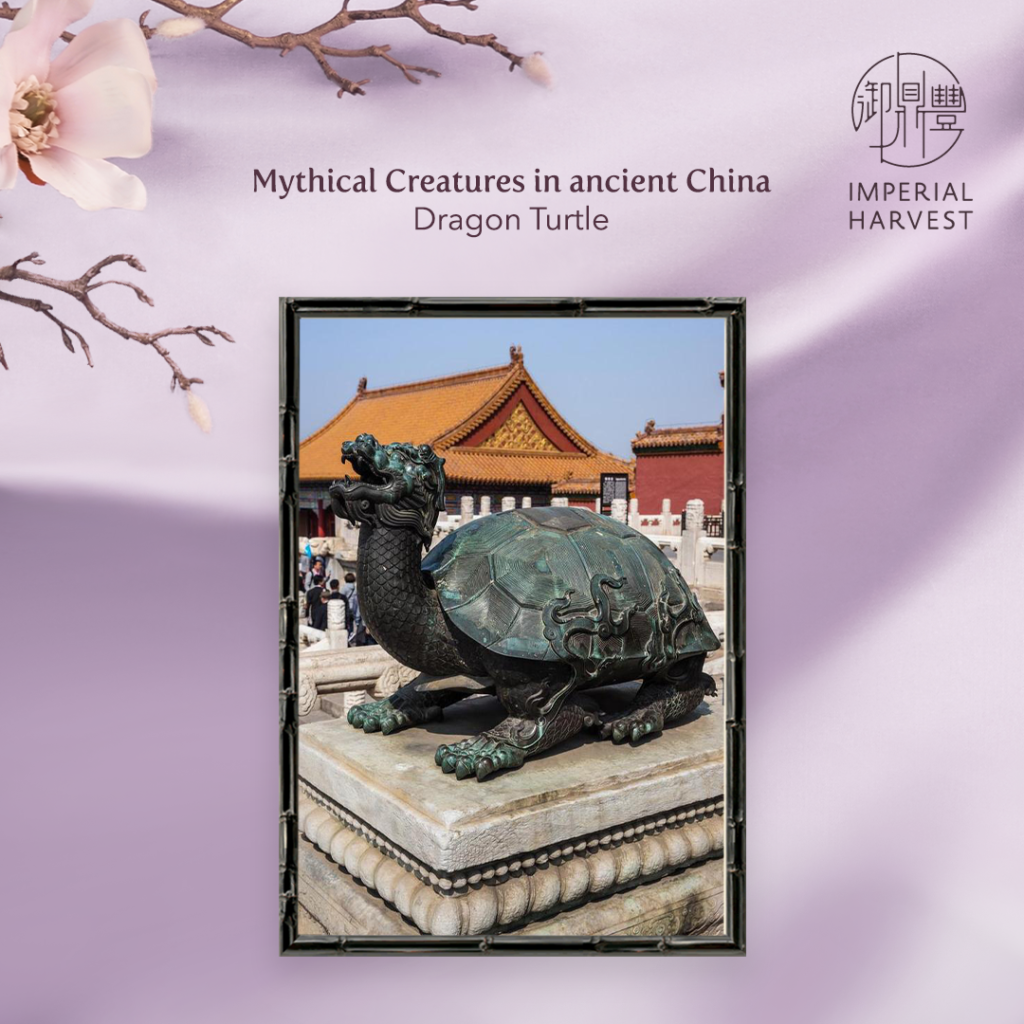 According to legend, the Dragon Turtle neutralises negative or inauspicious energies, converting these obstacles into opportunities for its destined owner. Its ability to attract wealth and abundance made the Dragon Turtle popular amongst Chinese royal families, and high-ranking officials. Stone sculptures of the Dragon Turtle have been found in Ming dynasty architecture, with the Dragon Turtle commonly being displayed as a commemorative emblem of triumph, and prosperity.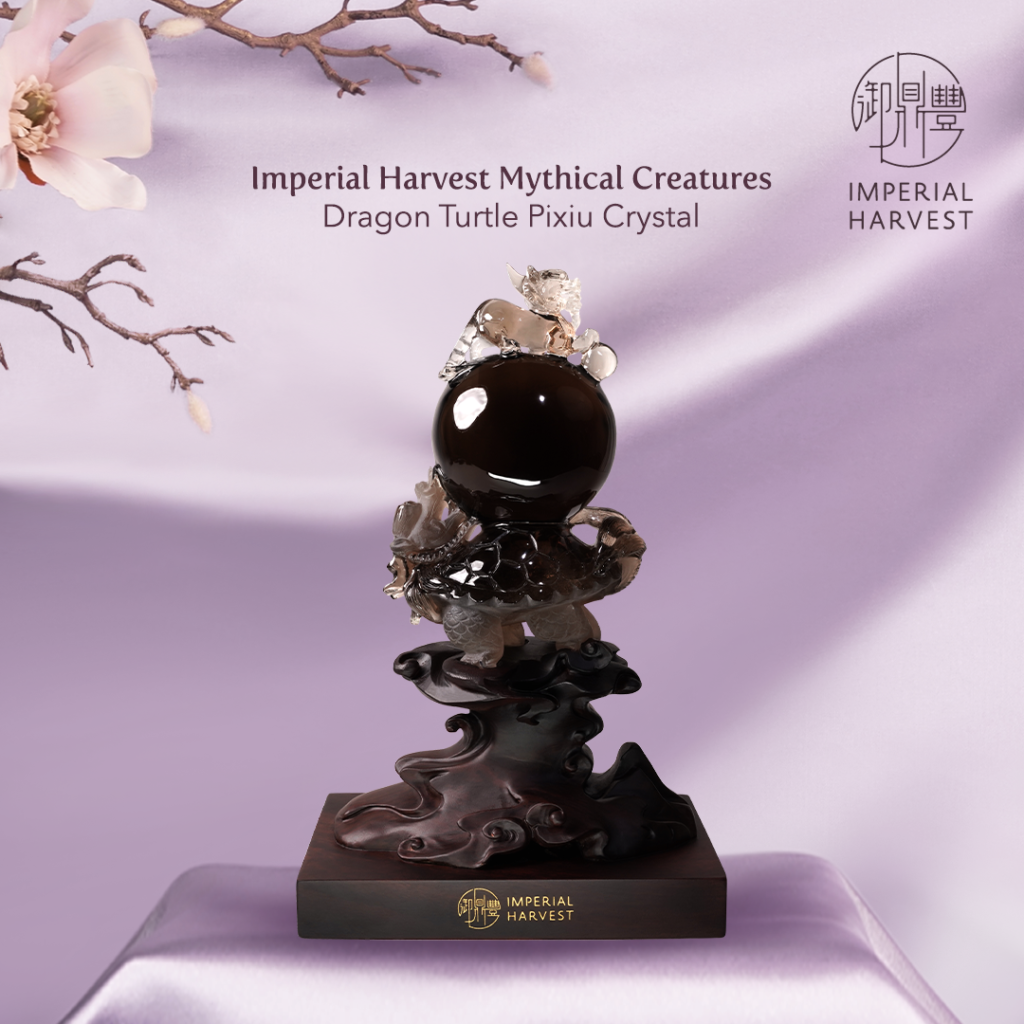 Dragon Turtle & Pixiu
Gem: Smoky Quartz
Clarity: Internally Flawless
Price: SGD 39,800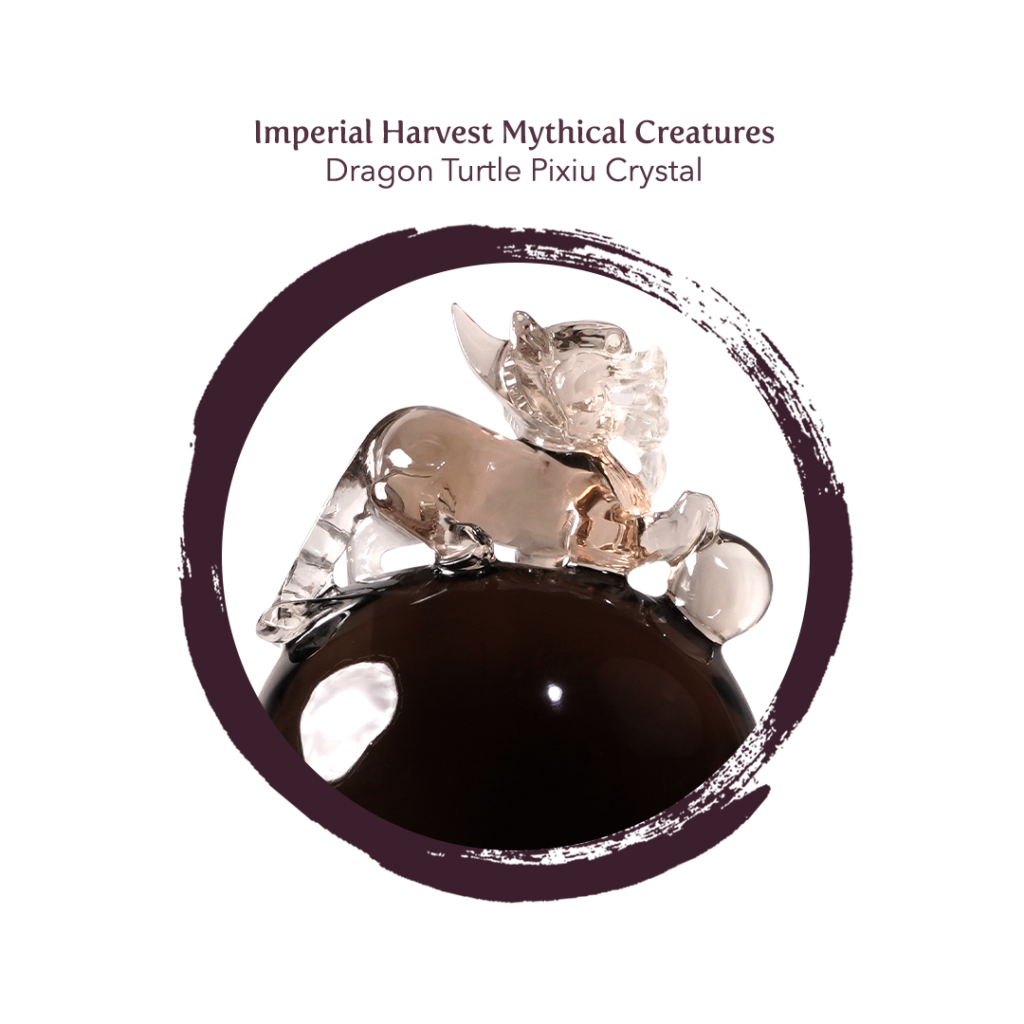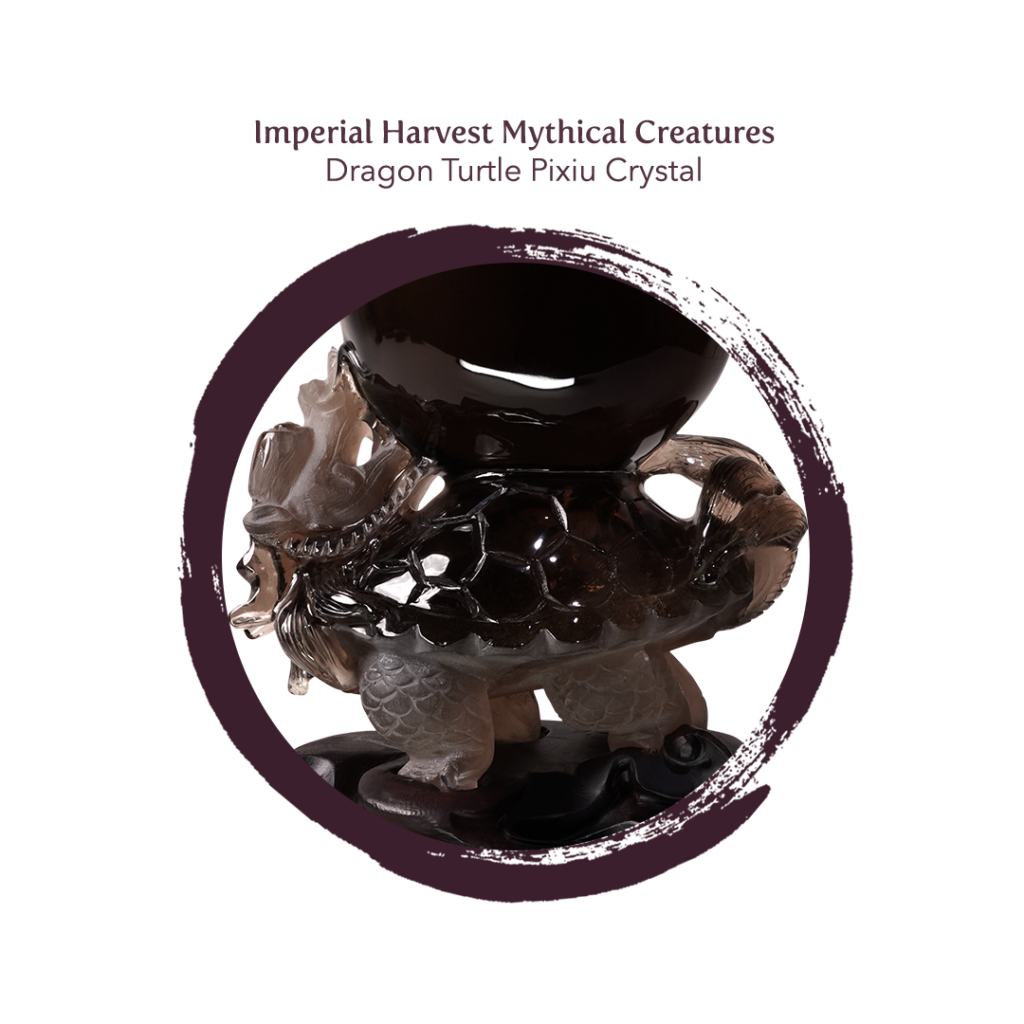 Imperial Harvest's Dragon Turtle and Pixiu Crystal channel Pixiu's capability to draw in wealth and manifest its auspicious luck, alongside the dragon turtle's ability to counter negative energies. Installing this Imperial Harvest-grade crystal in the auspicious water star sector of your property catalyses the flow of wealth, attracting and accumulating wealth from career, business, sales and investment ventures.