Bazi analysis IOI: What is Bazi
Bazi, also known as Four Pillars of Destiny, is a key building block of Imperial Feng Shui. It is a logical forecasting system built on the duality of yin and yang, as well as the Five Elements – metal, water, wood, fire and earth.

An individual's Bazi chart is plotted based on one's year, month, date and time of birth. This chart is used to determine the individual's unique personality traits and developments in their life. While no Bazi chart contains a perfect balance of the five elements, it is useful in helping us understand the elemental deficiencies in our chart and identify our lifetime favourable elements. With a more balanced mix of elements, one encounters more opportunities, benefactors and breakthroughs in both personal and professional endeavours.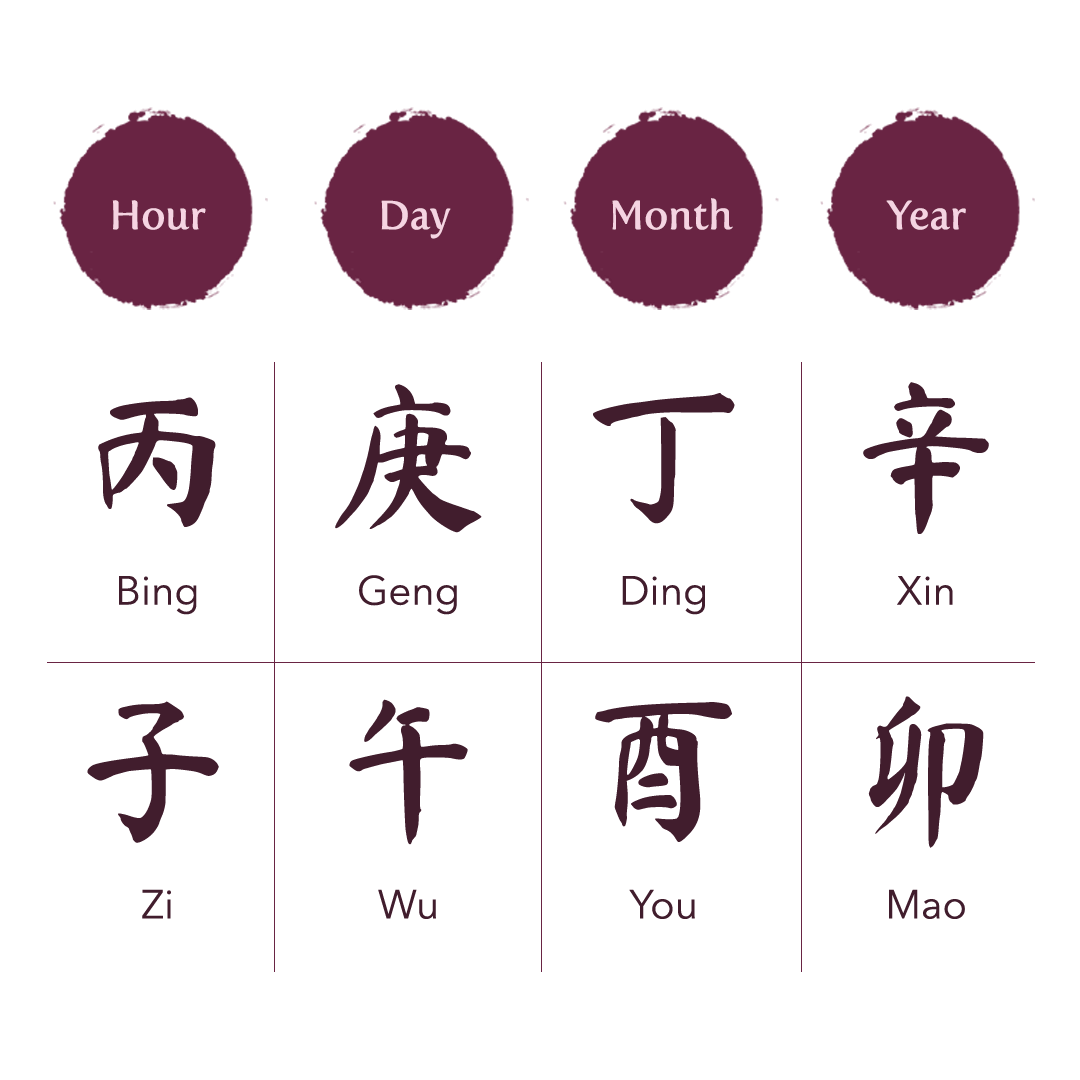 What to expect during your Bazi consultation at Imperial Harvest
Not all Bazi consultation in Singapore is the same. Imperial Harvest's expert consultants will evaluate your personal Bazi chart, and provide you with greater insights into your lifetime Bazi favourable elements and auspicious colours. With this information, they will tailor and prescribe the suitable Imperial Harvest treasure according to your specific needs, goals and aspirations.

This initial consultation is hugely important in allowing your consultant to understand your circumstances and aspirations, and sets the groundwork for a rewarding lifetime relationship with Imperial Harvest
Book Now