Imperial Harvest Stories - Joan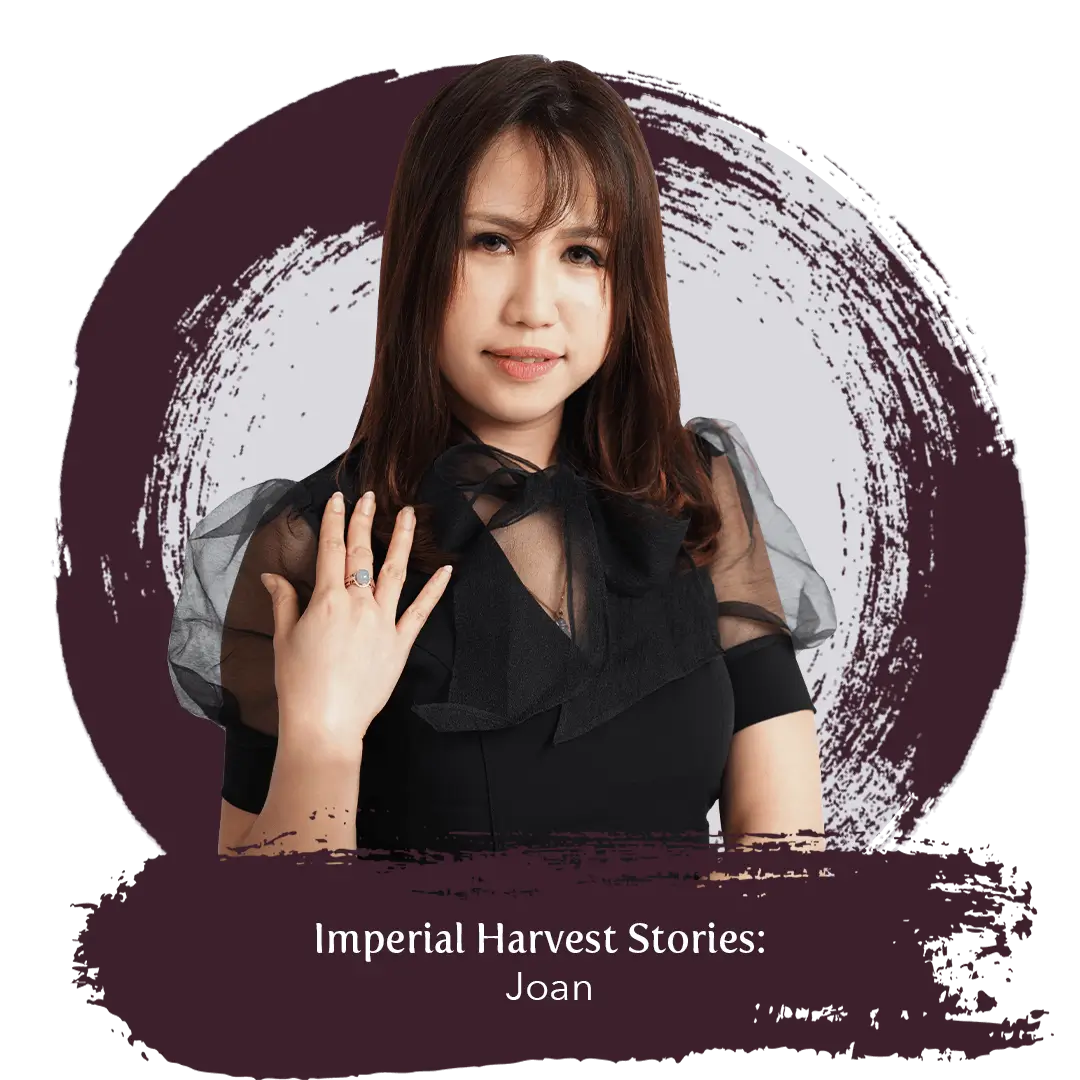 In the past, Joan, a Medical Sales Executive, had consulted various Classical Feng Shui masters annually to have her fortunes read.
Most of the Classical Feng Shui masters advised her to lie low and avoid taking risks or pursuing any investment. She was told repeatedly that she was in a bad luck cycle and inaction was the best solution. As a result, Joan missed many big opportunities to advance her career and achieve investment breakthroughs.
Attracted to Imperial Feng Shui's philosophy of empowering individuals to control their own destiny, Joan took a leap of faith and approached Imperial Harvest in May 2020. She had read many good reviews and was seeking to achieve similar breakthroughs for herself.
Despite the global pandemic being a challenge for professionals in the sales industry, Joan was determined not to let her sales pipelines and momentum be negatively affected.
Joan was determined to forge her own destiny.
At Imperial Harvest, Joan consulted our Senior Gallery Manager, Erika Liu.
"Erika is very knowledgeable and patient in explaining how Imperial Feng Shui can help me achieve my ambitious sales targets." – Joan
Upon learning about her goals and aspirations, Erika analysed Joan's Bazi chart to decipher her favourable elements and auspicious colours.
She subsequently acquired her first Imperial Harvest treasure, the Fine Lavender Jadeite Midas Touch – to turn all she touches into gold.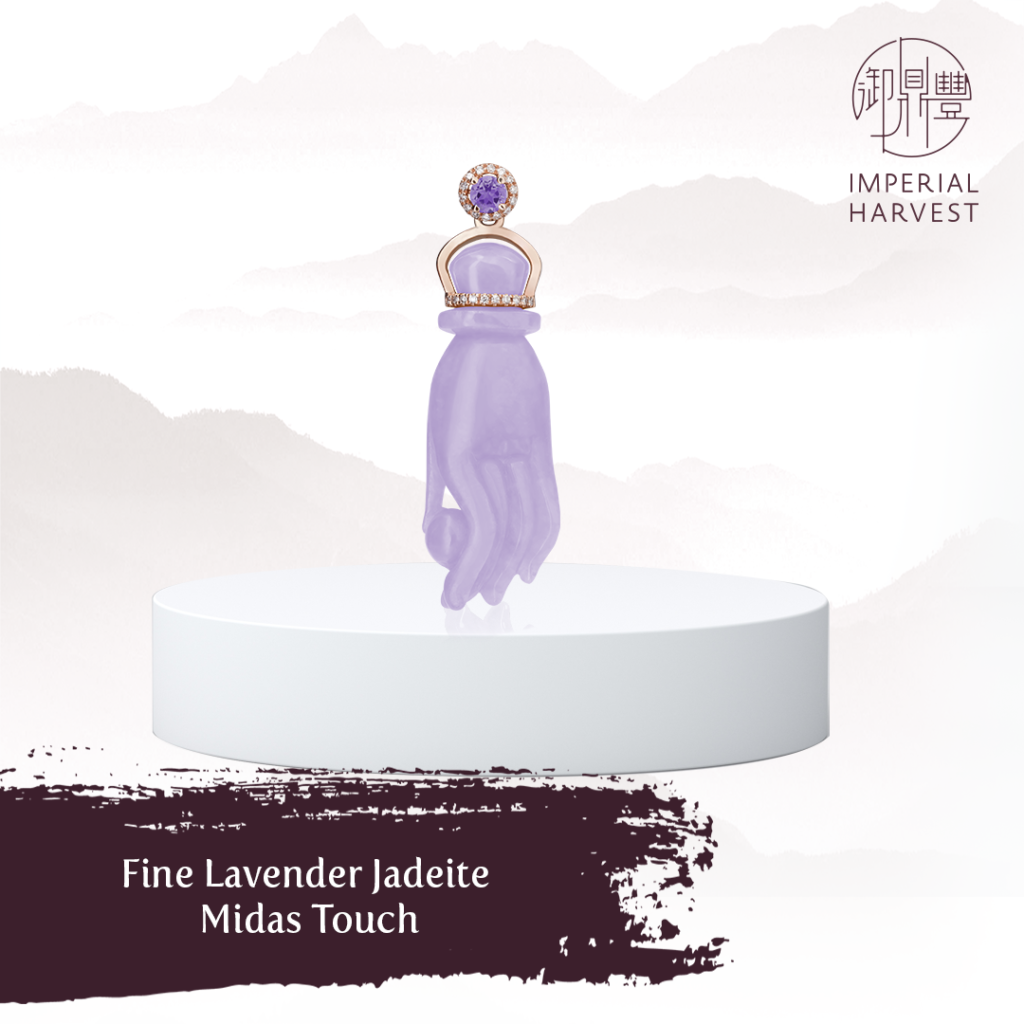 Soon after wearing her Fine Lavender Jadeite Midas Touch, Joan managed to achieve her ambitious sales target despite the Covid-19 pandemic.
Joan's success was largely due to a significant improvement in her benefactor luck. Sales had come through smoothly without any obstacle or challenge, while many doctors also appraised her positively.
Her biggest surprise came in November 2020 when Joan's company decided to reward her with a promotion and sizable salary increment. Even though she had been with the company for less than a year, she was a top-performing employee whose potential was recognised.
During this same period, Joan began dabbling in trade and investments. Despite the turbulent financial markets, Joan witnessed healthy growth in her investment portfolio and gained very consistent returns.
"It is as if the Jadeite Midas Touch is guiding me to make the right decision at the right place and the right time." – Joan 
Most recently, Joan decided to take the next step in her success journey by acquiring the 3rd Generation Bliss of Harvest Jadeite Ring. Inspired by 600 years of Temple of Heaven, the ring is designed to enhance benefactor and career luck.
After wearing the 3rd Generation Bliss of Harvest Jadeite Ring, she has enjoyed consistent trading returns from her portfolio.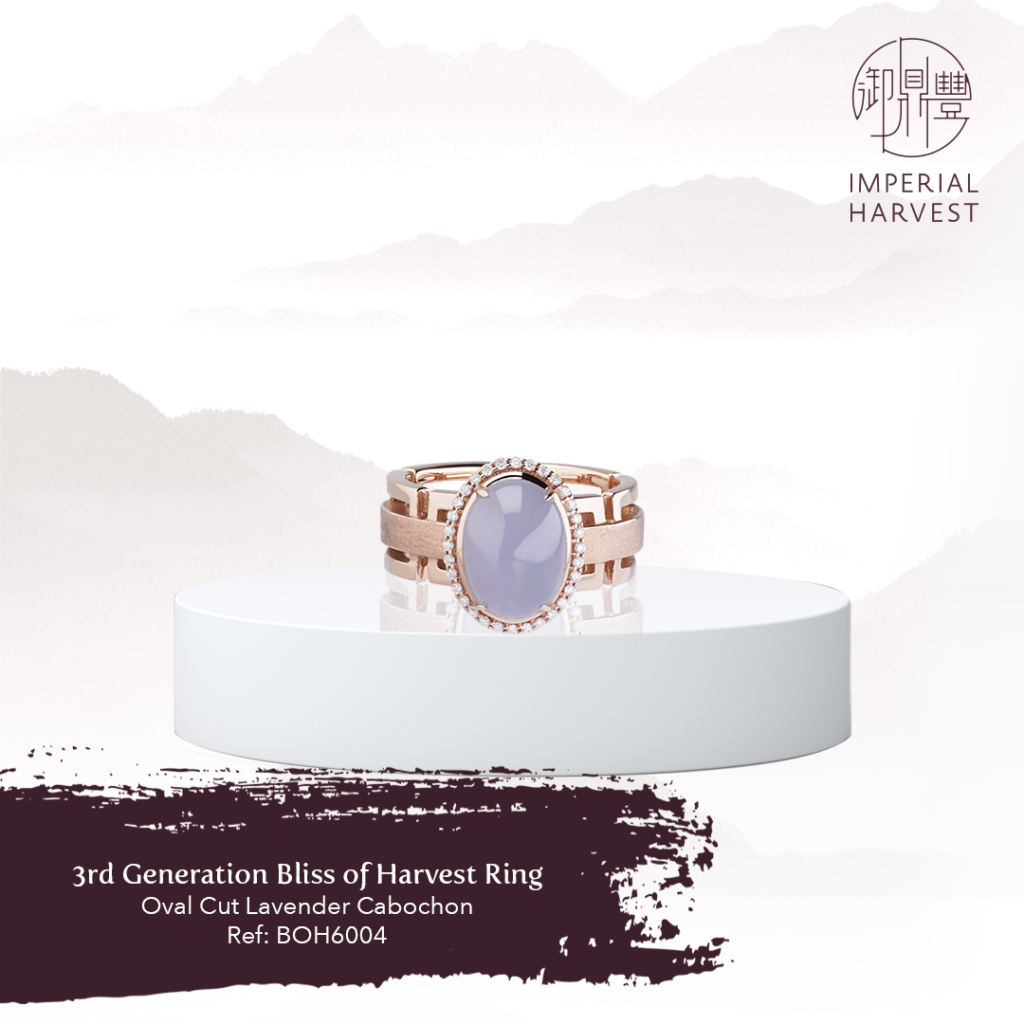 "It really was a breath of fresh air to learn about the principles of Imperial Feng Shui and how it differs from classical feng shui. The Imperial Feng Shui philosophy of empowering individuals to be in control of their own destiny really appealed to me." – Joan
---
Your expert consultants are on hand to help you find the perfect Imperial Harvest treasure, book a complimentary consultation or contact us at +65 91221826. 
Book A Bazi Consultation
We are located at
For prospective clients:
Imperial Harvest
402 Orchard Road
Delfi Orchard #02-07/08
Singapore 238876
For existing clients:
Imperial Harvest Prestige
402 Orchard Road
Delfi Orchard #03-24/25
Singapore 238876