The first of Guan Yin's three annual birthdays mark the Goddess of Mercy's physical birth as a human. This auspicious occasion falls on the 19th day of the 2nd lunar month, and coincides with the 21st of March this year.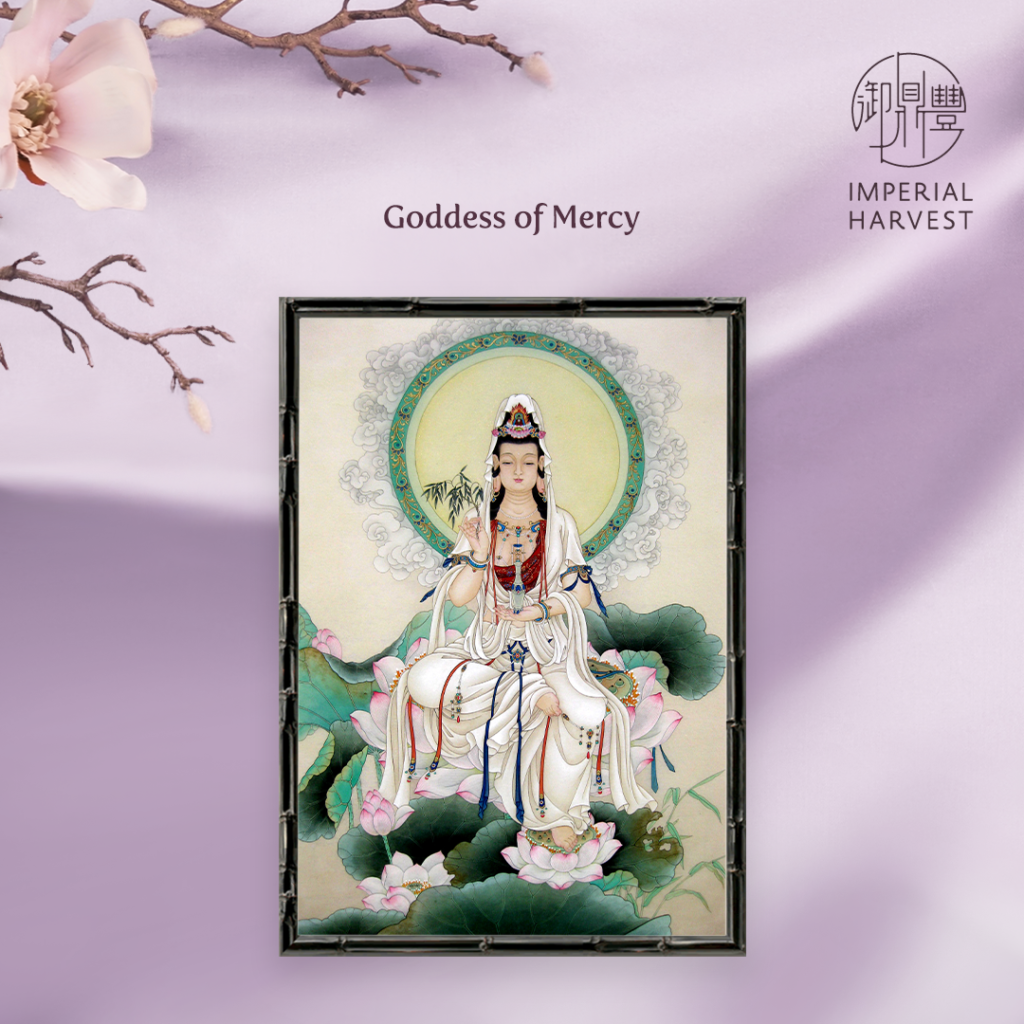 As one of the most influential and widely beloved deities in the Buddhist pantheon, Guan Yin holds immense cultural and religious significance in Chinese culture. Each year, multitudes of devotees travel in pilgrimage to different sites of worship to commemorate Guan Yin's anniversary. On each of her three birthdays, Buddhist temples hold major observances in tribute to her — involving practices such as the burning of incense, the lighting of candles and making offerings and tributes in her honours. Mount Putuo, an island located in China's Zhejiang province, is a renowned site of worship for Guan Yin and welcomes millions of devotees each year for the celebration of her anniversaries.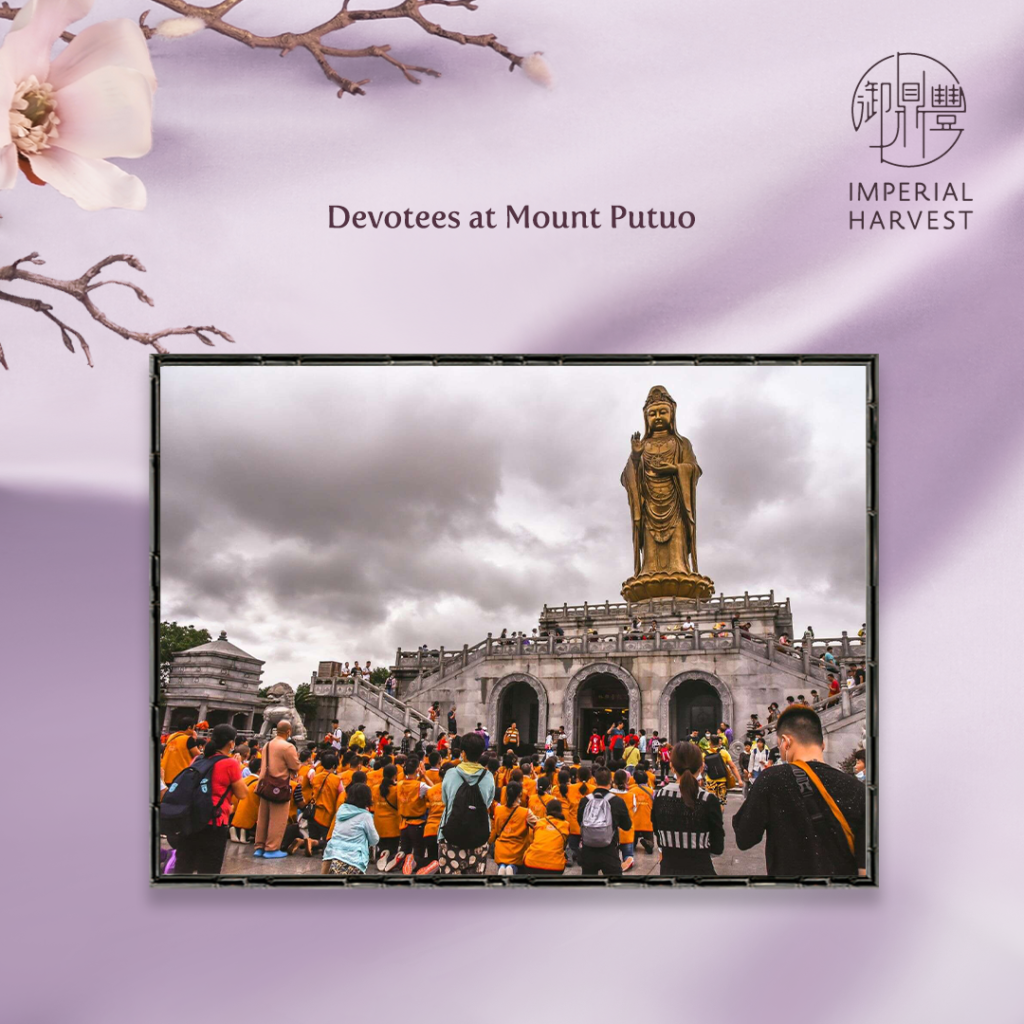 This year, Guan Yin celebrates the first of her annual birthdays the day after the Spring Equinox, greatly complementing and emphasising an auspicious season of growth and renewal.
Life as Princess Miaoshan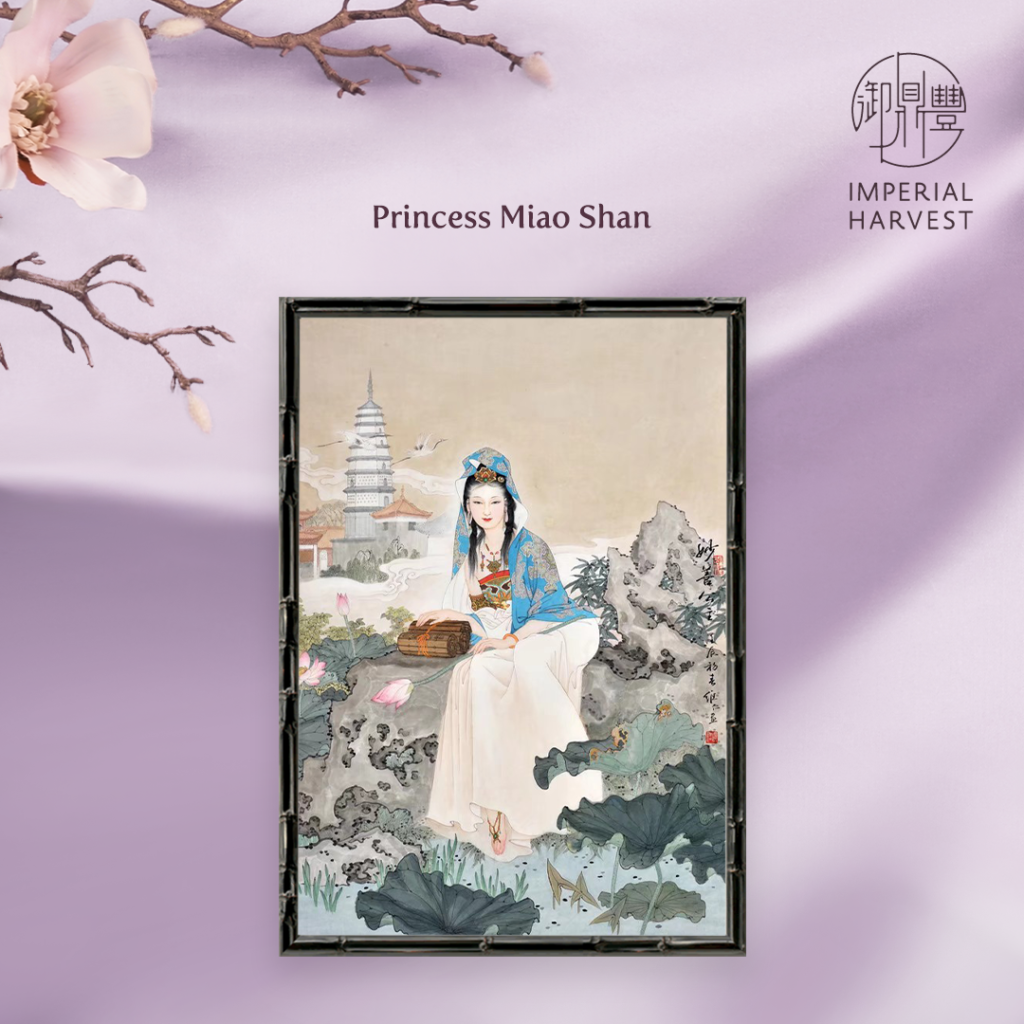 Legends and accounts of Guan Yin first originated in India, and were introduced to China during the Three Kingdoms period (220-280 AD). Guan Yin was often depicted assuming both masculine and feminine attributes in many accounts, owing to their ability to take on a myriad of different forms in the world to best alleviate the plights of humanity.
One of the most well-known accounts of Guan Yin's mortal life was documented in Precious Scroll of Fragrant Mountain (香山寶卷), a Northern Song dynasty (960-1126) text that tells of Guan Yin's mortal birth as Princess Miaoshan.
In Precious Scroll of Fragrant Mountain (香山寶卷), Princess Miaoshan's early years as a member of the royal family opened her eyes to dysfunctional socio-economic orders, exposing her to an environment devoid of compassion. She turned to the study of Buddhist philosophies, which gave her precious insight into the realisation of her vision  — a world full of inspiration, compassion and kindness. Princess Miaoshan's pursuit of Buddhist studies helped to shape her unwavering conviction to aid humanity in achieving its unlimited potential, thereby leading to her dedicating her life to inspire people to pursue their dreams and live a full, satisfying life.
This well-known legend of Princess Miaoshan concludes with her being transformed into the Thousand Hands Guan Yin, or with her reincarnation as Guan Yin, the Goddess of Mercy. Filled with compassion, she witnessed the suffering endured by humanity and vowed never to leave until their suffering had ended.
Spring 2022 – Guan Yin Collections 
Imperial Harvest commemorates Guan Yin's spirit and devotion towards guiding humanity to reach its full potential, with collections that inspire bountiful luck, monumental growth and well-rounded success.
Red Earth Agarwood Guan Yin Pendant
The rarity and scarcity of Agarwood trees have made Imperial Harvest-grade Agarwood one most sought-after commodities in the world. The prized wood is not only sought after for its elegant fragrance and appearance, but also for its Imperial Feng Shui qualities.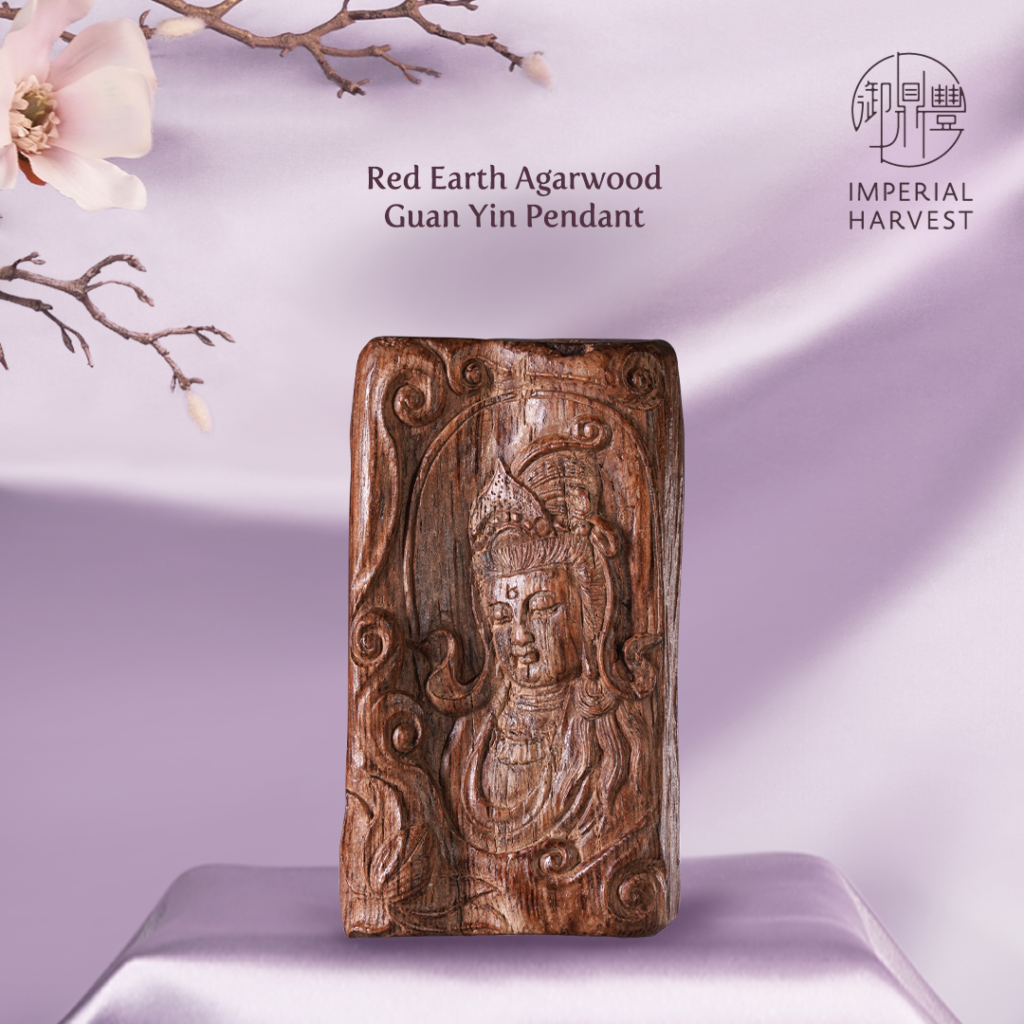 Red Earth Agarwood is the second most premium grade of Agarwood offered by Imperial Harvest. It is an exceptionally rare Earth category Agarwood due to the fermentation process it undergoes. It lies buried underground for several centuries, in which the rich soil minerals and appropriate environmental conditions encourage the formation of the rich Agarwood resin. Red Earth Agarwood derives its name from its colour, owing to the rich iron deposits in the soil.
The Red Earth Agarwood Guan Yin Pendant captures the visage of Guan Yin, and is intricately carved and polished to achieve a stunning aesthetic quality. This complex piece is conceptualised by Master David and invokes Guan Yin's unwavering support, empowering its destined owner to achieve astounding growth and to achieve their goals and aspirations.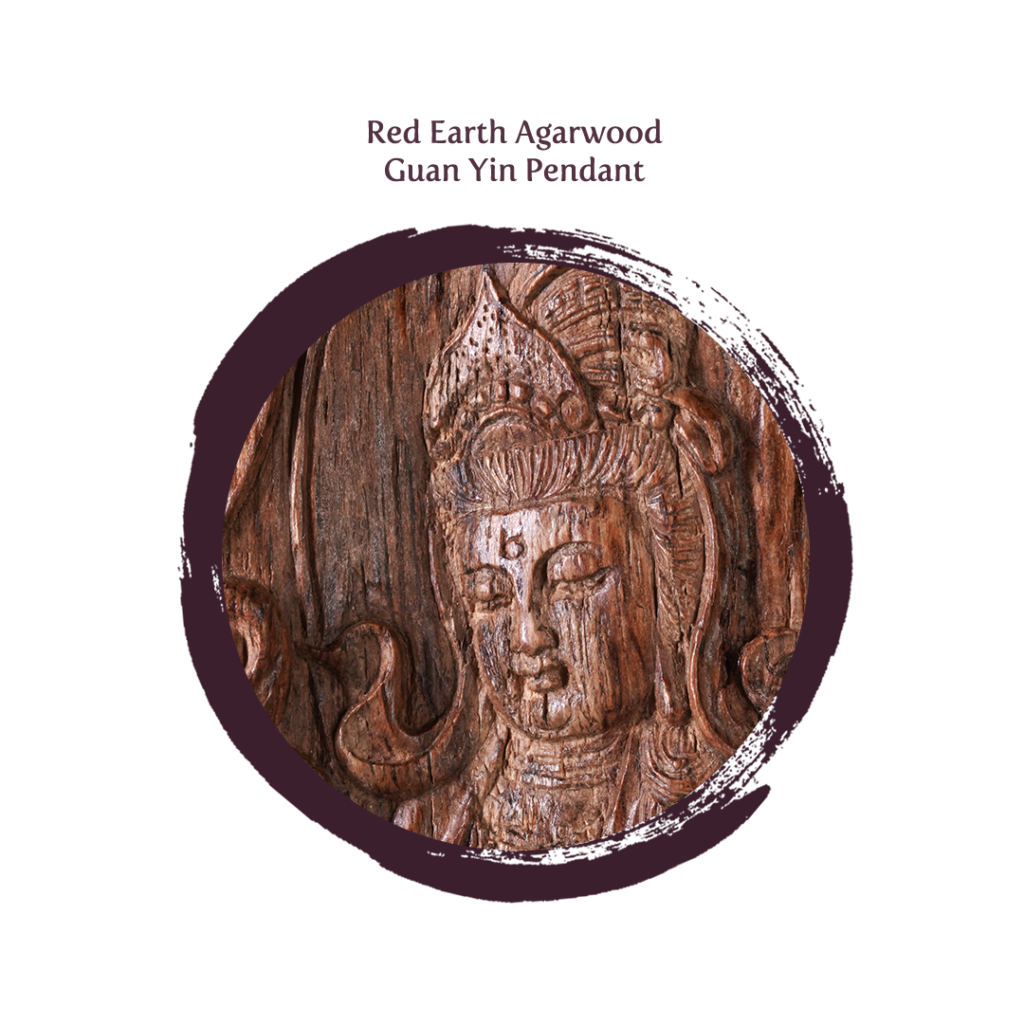 Embodying its destined owner's ability to forge their own paths to success, the Red Earth Agarwood Guan Yin Pendant guides them in their undertakings. Working to expand its wearer's wealth capacity, paving the way for stupendous career and business growth, beneficial support from powerful mentors, and securing high growth opportunities.
Fine Jadeite Thousand Hands Guan Yin
One of the most renowned legends of the Thousand Hands Guan Yin stems from the 16th-century Ming dynasty novel, Complete Tale of Guanyin and the Southern Seas (南海觀音全撰). This well-known account of the Goddess of Mercy chronicles that Amitabha Buddha granted Guan Yin eleven heads, bestowing upon her the wisdom she required to both understand and overcome the complexities of humanity. According to legend, she was also granted a thousand hands, providing her with the abilities and reach required to bless those in need of her guidance.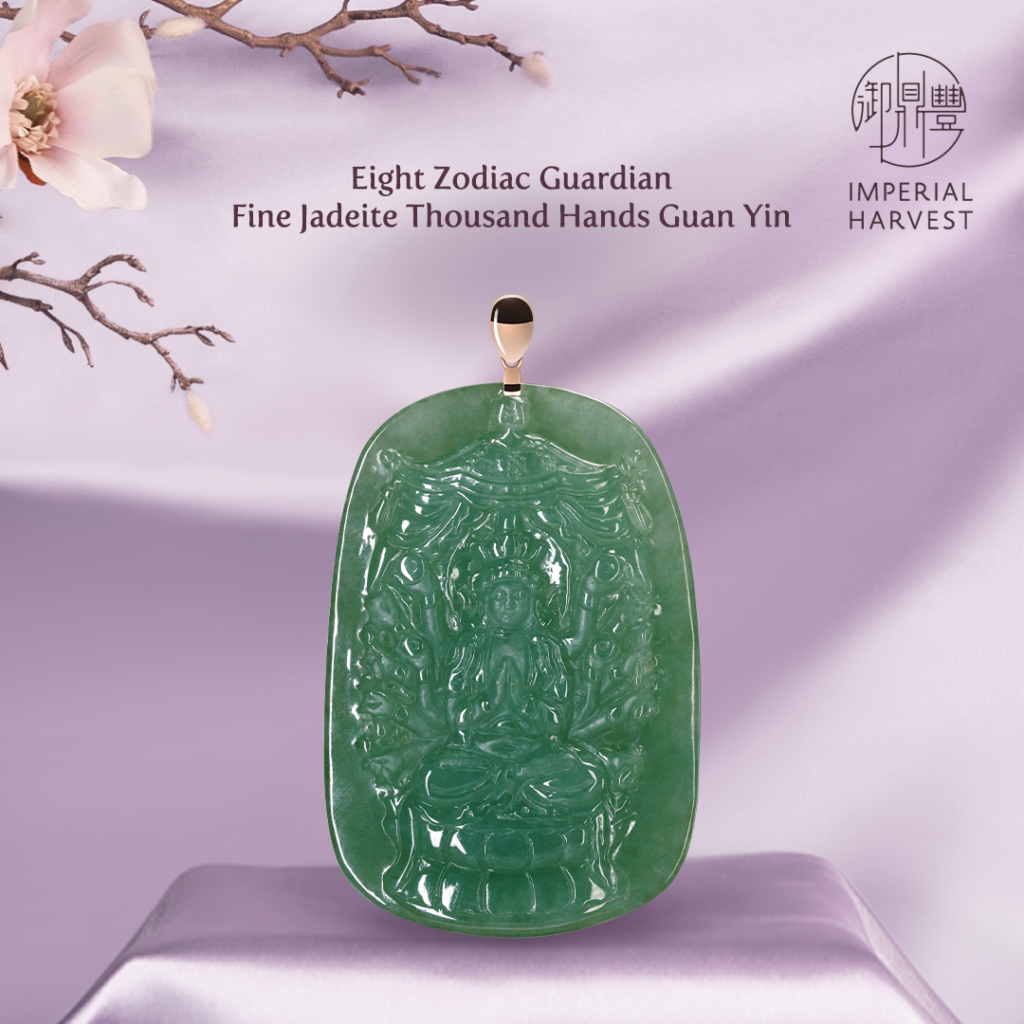 Inspired by the achievements of this formidable manifestation of the Goddess of Mercy, Master David conceptualised the Fine Jadeite Thousand Hands Guan Yin. Incorporating auspicious emblems into the design of the Imperial Harvest treasure, it accelerates breakthroughs and substantial advancements in the endeavours of Imperial Harvest's blessed clients. Depicted deep in meditation while seated atop a blossoming lotus flower, the Thousand Hands Guan Yin wields twelve intricately carved emblems of prosperity, representing the blessings of abundance and fortune that she bestows upon the destined wearer.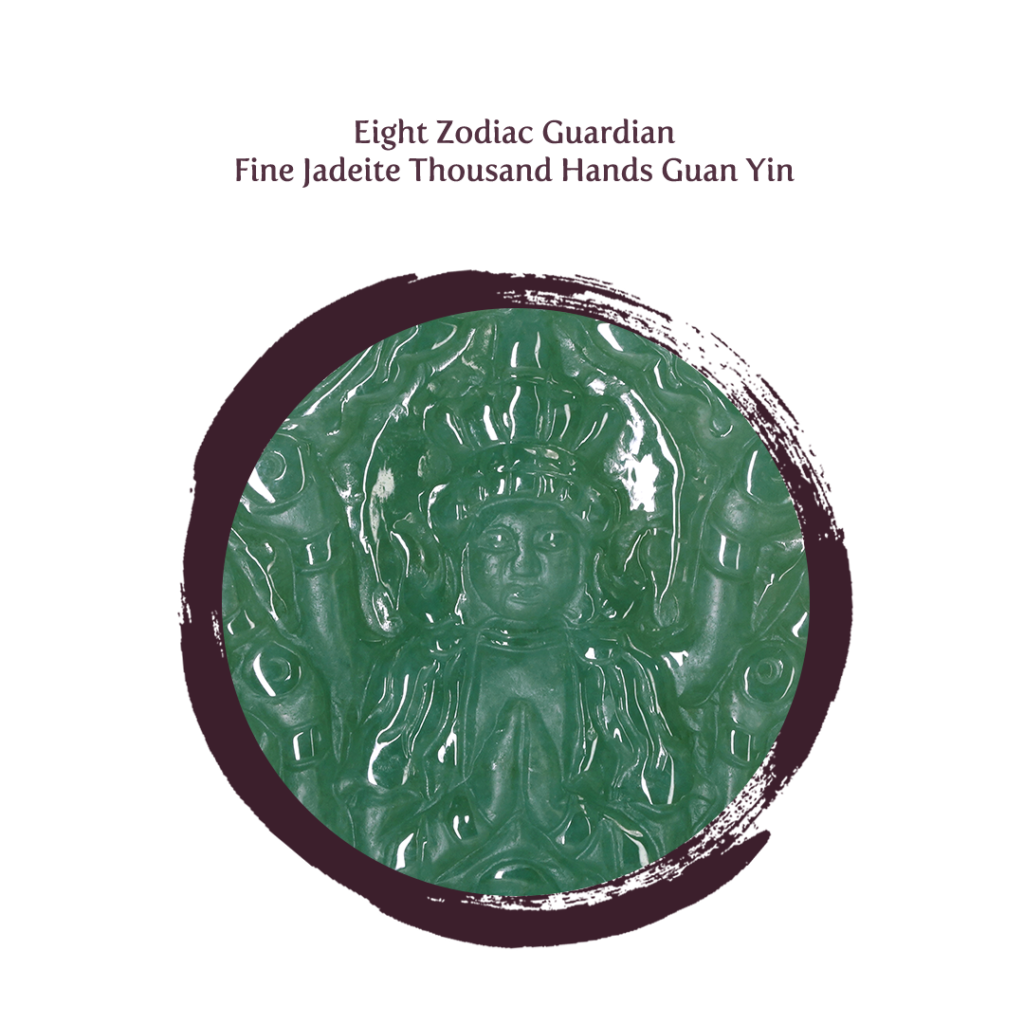 The Fine Jadeite Thousand Hands Guan Yin is meticulously crafted by Imperial Harvest's master artisans, each possessing a wealth of knowledge and expertise in jadeite cutting, carving and hand-finishing techniques. The result is a lustrous Imperial Feng Shui treasure that empowers its blessed wearer with accelerated career breakthroughs and progression, bringing exceptional prospects and success in the blessed wearer's personal endeavours and professional ventures.
Guan Yin Crystal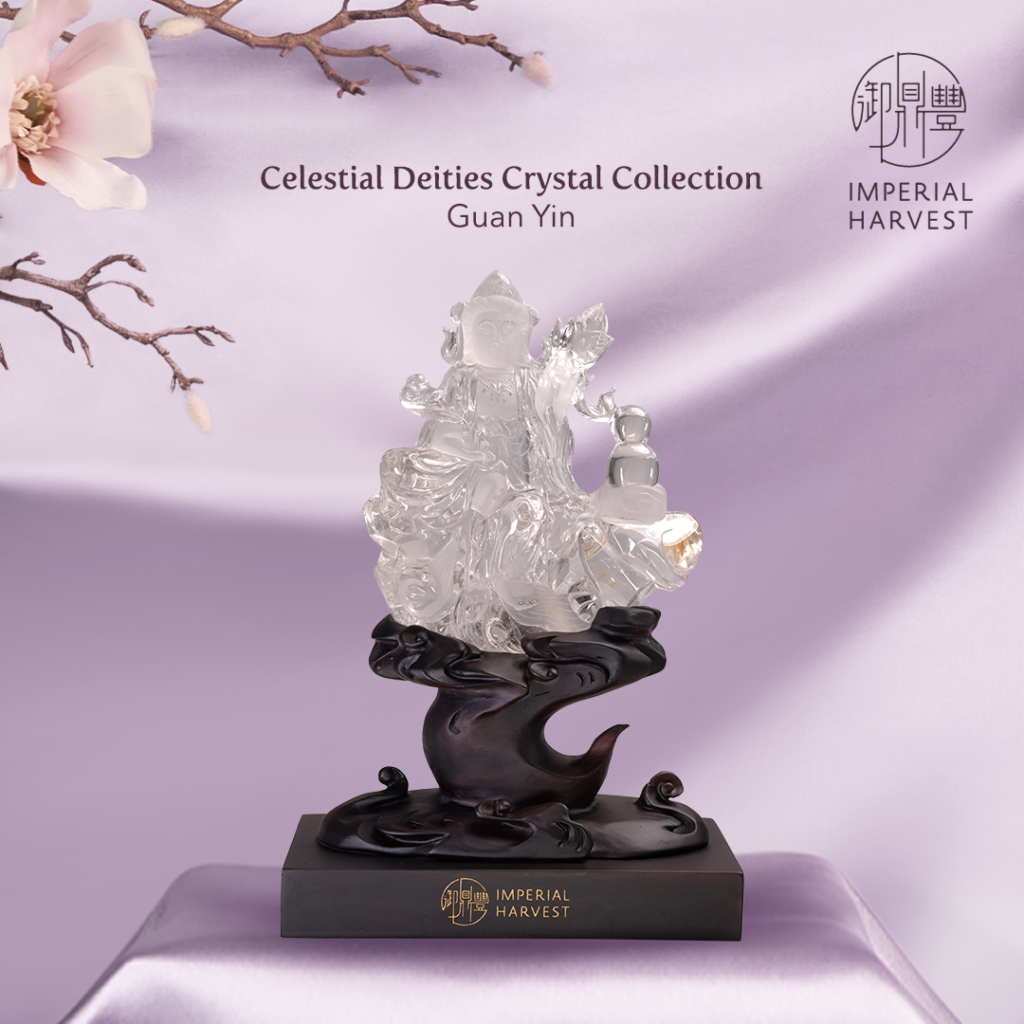 The Goddess of Mercy's likeness is immortalised in rare clear quartz, and embodies the unclouded, pure and virtuous qualities exemplified by Guan Yin. Conceptualised by Master David, Imperial Harvest's Guan Yin Crystal undergoes a meticulous crafting process, being manually cut, carved, and hand-polished to perfection by a team of master artisans.
This Imperial Harvest crystal is inspired by Guan Yin's fundamental belief in fostering unlimited human potential, as well as an understanding of the merits of unceasing perseverance. Making for a superlative treasure that empowers its destined owners to carve out new opportunities for themselves, the Guan Yin crystal empowers its destined owner to harness beneficial mentor support in their journey towards good fortune, prosperity and wealth.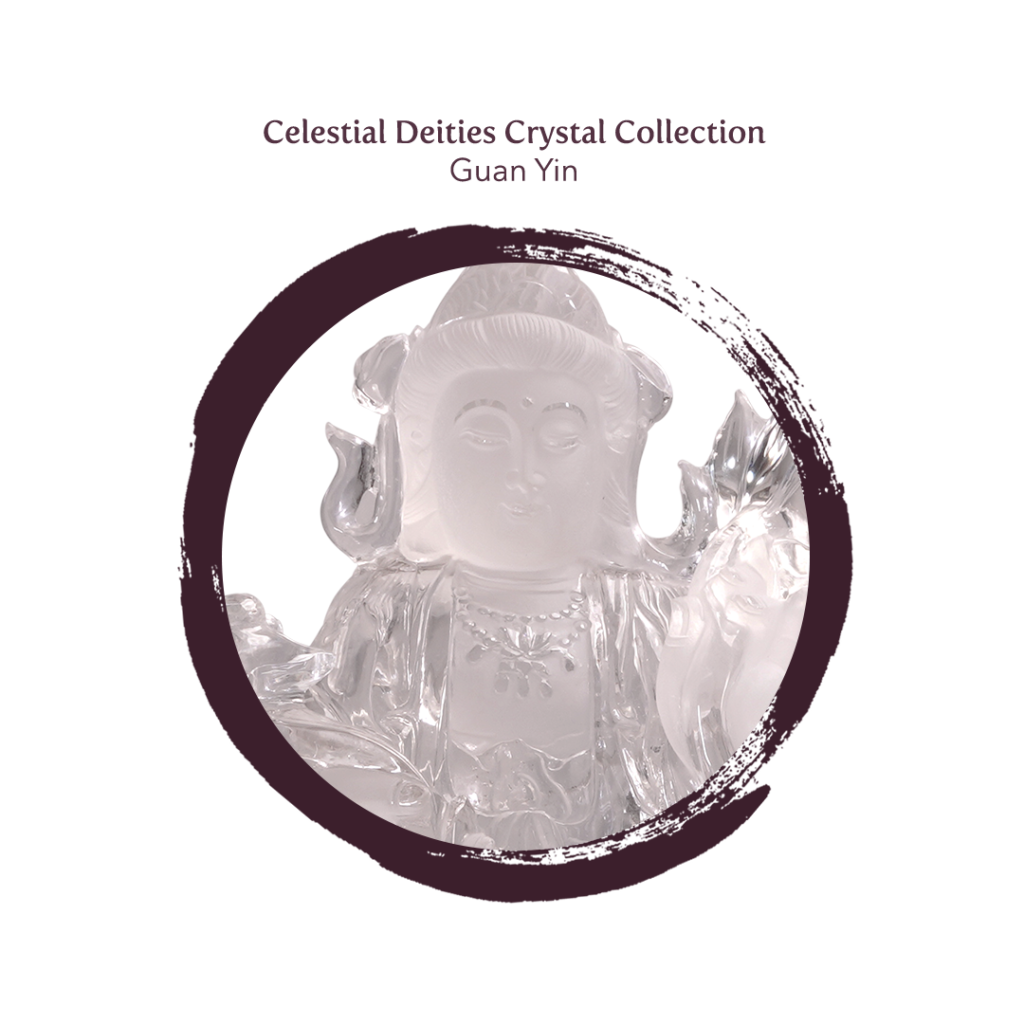 Imperial Harvest's crystal collections are a contemporary continuation of long-established Imperial Feng Shui traditions. Stemming from its deployment to activate the auspicious water stars during the Qing dynasty, the installation of such Imperial Harvest-grade crystals within the home, office or retail space catalyses the prosperous growth of its inhabitants. Proper installation empowers those within the space to overcome their adversities and fears, enabling them to establish themselves as influential and respected figures in the industries.
Gear up for the coming season
Summer, in Imperial Feng Shui, corresponds to the Major Yang, governing an individual's direct wealth capacity. The upcoming summer heralds an auspicious season that invokes abundance, growth and achievement.
Take advantage of the opportunities that this period brings, and harness the blessings of the Goddess of Mercy in preparation to expand on your wealth capabilities in the coming season.